Anchor
KMOV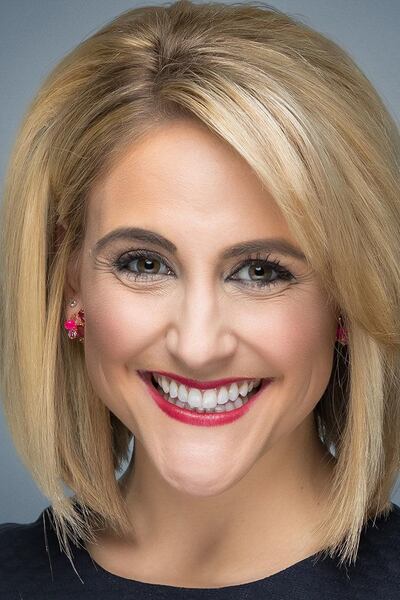 The Flora, Ill., native wants everyone to have a great day, St. Louis and Laura does just that by co-hosting both of KMOV's lifestyle shows, Great Day St. Louis and My St. Louis Live!
Laura joined KMOV in July of 2012, first as a reporter for News 4 This Morning and then Laura became the longtime traffic anchor on the morning show. She started co-hosting Great Day in 2015 after winning her first Emmy Award for General Assignment Reporting for her coverage during the Ferguson unrest.
Before joining the KMOV team, Laura spent a year at the NBC affiliate in beautiful Charleston, S.C., where she got her start in broadcasting. She is a proud University of Illinois alumna with a Bachelor's degree in News-Editorial Journalism and a Master's degree in Broadcast Journalism. Laura was also a member of the Kappa Alpha Theta sorority and a cheerleader for the Fighting Illini. Unfortunately, a cheerleading accident at an Illinois basketball game tore nearly every ligament in her right knee. Laura did not realize it at the time, but it turned out to be one of the best things that's ever happened to her: it taught her no matter what, never give up--a motto that's served Laura well during her journalism career.
Giving back is one of Laura's greatest passions. Laura is on the Board of Directors for both the Saint Louis Crisis Nursery and The Little Bit Foundation, a local organization dedicated to breaking down barriers to learning for students in St. Louis public schools. In August of 2018, the marathoner combined her love of The Little Bit Foundation and running to start Laura's Run 4 Kids, an annual 5K and family fun run in downtown St. Louis where all the money raised benefits St. Louis students. In the first six years of Laura's Run 4 Kids, she has helped raise nearly $500,000.
Laura was voted favorite TV News Anchorwoman in St. Louis and favorite Twitter Feed by St. Louis Magazine in 2019 and 2020. The magazine also named her a Hometown Champion for all her charity efforts.
Laura and her husband, Dr. Mark Gdowski, live in the St. Louis area with their young son, Leo.