Alton man who shot victim while neighbor was on phone with police sentenced to 28 years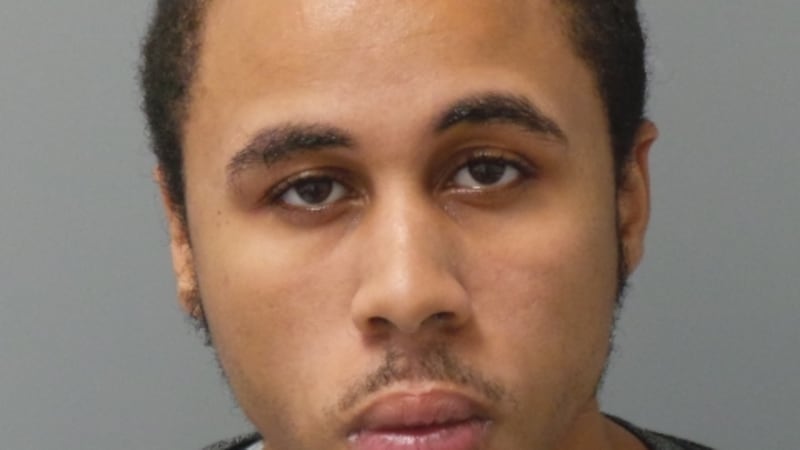 Published: Nov. 17, 2023 at 4:44 PM CST
ST. LOUIS, Mo. (KMOV) - An Alton man who killed a woman while a nearby neighbor was on the phone reporting him for robbing and assaulting her earlier in the day has been sentenced to nearly three decades in prison.
The St. Louis Circuit Attorneys' Office said in a news release 26-year-old Deionate Robertson was sentenced on Friday to 28 years in the Missouri Department of Corrections in the Nov. 30, 2020 death of Deanna Beckum in the Kingsway West neighborhood.
Robertson pleaded guilty to counts of second-degree murder, first-degree robbery and armed criminal action just prior to a jury trial set to begin Friday in St. Louis Circuit Court.
According to the release, a call to police by a victim of an earlier robbery and assault by Robertson led to his capture by St. Louis Police apparently just minutes after the murder happened.
Prosecutors said the robbery victim was walking near the intersection of Union Boulevard and Martin Luther King Drive when Robertson asked her to have sex. When she refused, he struck her with a firearm and robbed her of $30.
The victim arrived at her home in the 5200 block of Paulian Avenue a few minutes later and saw the car Robertson was driving earlier parked in an alley behind her residence. She then called police to inform them the suspect who robbed her was nearby.
While on the phone with police, the victim reported hearing two gunshots, according to the release. When police arrived on the scene, they saw Robertson leaving the basement of a nearby residence. After a foot chase, he was taken into custody. A pistol was later located near where the foot chase ensued.
Police entered the basement Robertson emerged from and found Beckum unconscious and suffering gunshot wounds. Prosecutors said police were able to match DNA found on the victim to Robertson.
Copyright 2023 KMOV. All rights reserved.