Police say man's prayer caused ax-wielding carjacker in St. Louis to walk away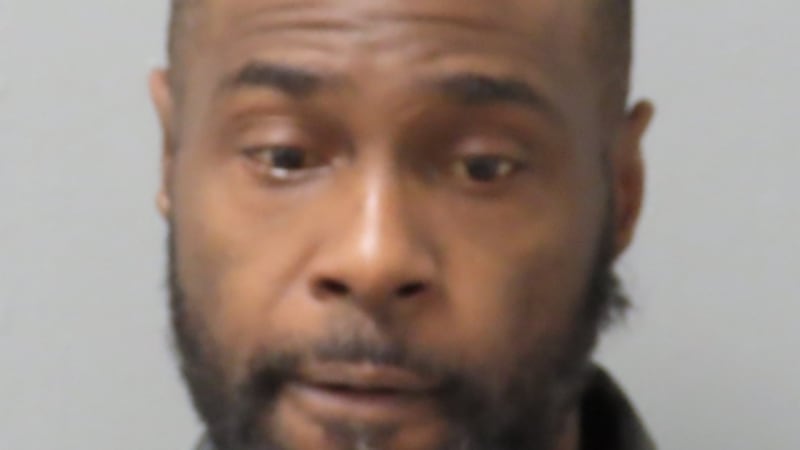 Published: Nov. 12, 2023 at 6:03 PM CST
ST. LOUIS, Mo. (KMOV) - A man's prayer resulted in an ax-wielding suspect walking away from an attempted carjacking in downtown St. Louis, police said in charging documents filed Saturday.
St. Louis circuit attorneys have charged 37-year-old Romel S. Taylor, of St. Louis, with first-degree-attempted robbery in the incident. He is also charged with felony robbery in two additional unrelated cases and is currently in custody without the possibility of bond, according to court documents.
According to charging documents, Taylor held a large ax up to the victim as he was exiting his vehicle on Oct. 18 in the 600 block of North Seventh Street. As he allegedly displayed the ax and told the victim to hand over the keys, the victim asked Taylor if he would pray with him.
The victim then began praying, which caused Taylor to walk away, according to charging documents.
Police said the incident was captured on surveillance video, which First Alert 4 has requested.
Two days later, Taylor allegedly tried to hold up the Bank of America at 1500 St. Louis Avenue. Prosecutors on Saturday charged him in that case with first-degree robbery.
According to charging documents in the alleged bank robbery, bank staff said Taylor came into the bank and handed a teller a note demanding money while gesturing as if he had a gun. The bank handed over more than $4,000 in cash.
Police said after circulating surveillance video still photos of the alleged bank robbery, another officer was able to identify Taylor from a previous encounter.
Prosecutors have also charged Taylor in a carjacking Thursday in the 4700 black of South Broadway. In that case, he faces counts of first-degree robbery and armed criminal action.
According to charging documents in that incident, the victim was outside his workplace and had opened his trunk when Taylor allegedly approached him with a knife and demanded the keys.
The victim handed over the keys and Taylor fled in the vehicle, according to charging documents. Police said the victim, however, left his cellphone in the car and officers were able to track the device.
Officers located Taylor and he was arrested and taken into custody.
Copyright 2023 KMOV. All rights reserved.