Thanks4Giving: First Alert 4 partners with Ameren to raise money for the St. Louis Area Foodbank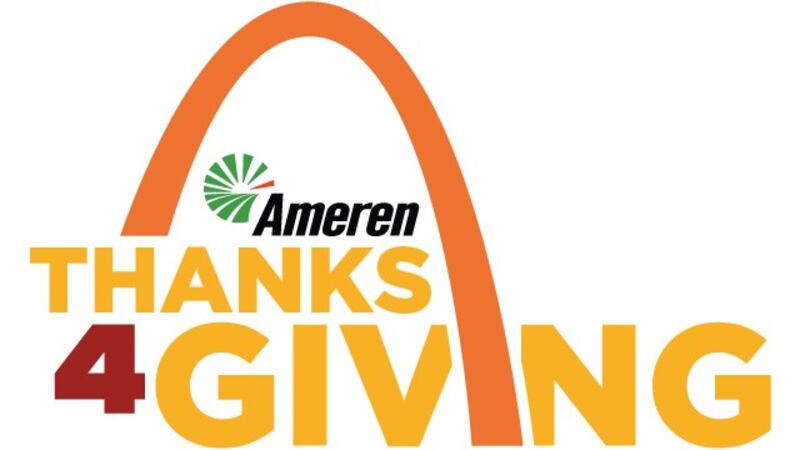 Published: Nov. 1, 2023 at 11:52 AM CDT
|
Updated: Nov. 1, 2023 at 12:25 PM CDT
ST. LOUIS (KMOV) – First Alert 4 is teaming up with Ameren to raise money for the St. Louis Area Foodbank.
Throughout November, we will be sharing the foodbank's mission to address food insecurity in our area. Each year, the foodbank distributes up to 50 million meals across 26 counties in Missouri and Illinois.
"Hunger and food insecurity are often unseen challenges in our region, and we are fortunate to have the St. Louis Area Foodbank and its network of more than 600 soup kitchens, food pantries and shelters to provide support," said Gwen Mizell, senior vice president, chief sustainability, diversity & philanthropy officer at Ameren. "A large focus of AmerenCares is helping nonprofits in the critical needs space. We know that when food, housing, health care access and transportation needs are met, we can empower greater progress and prosperity in our communities."
Monetary donations to the St. Louis Area Foodbank have a bigger impact than donating shelf-stable food, according to Ameren. The organization is able to purchase food items at a lower cost, so a donation of $50 can feed a family for two weeks.
Ameren will match donations made through Nov. 30, or until donations reach $200,000. Donate now by clicking here.
Copyright 2023 KMOV. All rights reserved.