'Preventable' A retrospective look at St. Louis' school shooting
CVPA: One year later
Published: Oct. 24, 2023 at 5:22 PM CDT
ST. LOUIS, Mo. (KMOV) - On the morning of Oct. 24, 2022, a former student walked into the shared campus of Central Visual and Performing Arts (CVPA) and Collegiate School of Medicine and Bioscience (CSMB) high schools with a semiautomatic rifle and hundreds of rounds of ammunition and opened fire.
The shooting killed a student and a teacher. Several others were injured by gunfire or while jumping out of windows to escape the shooting.
"There's a sense of surprise whenever it first happens," Bryanna Love, a survivor of the CVPA shooting, told First Alert 4 in February 2023. "But then you're given the time to think about it and think about how preventable it truly is. I don't know how anyone couldn't feel frustrated, frankly."
Nearly a year later, many of the details of the shooting remain a mystery, and no laws have passed that may prevent a similar shooting at another Missouri school.
The victims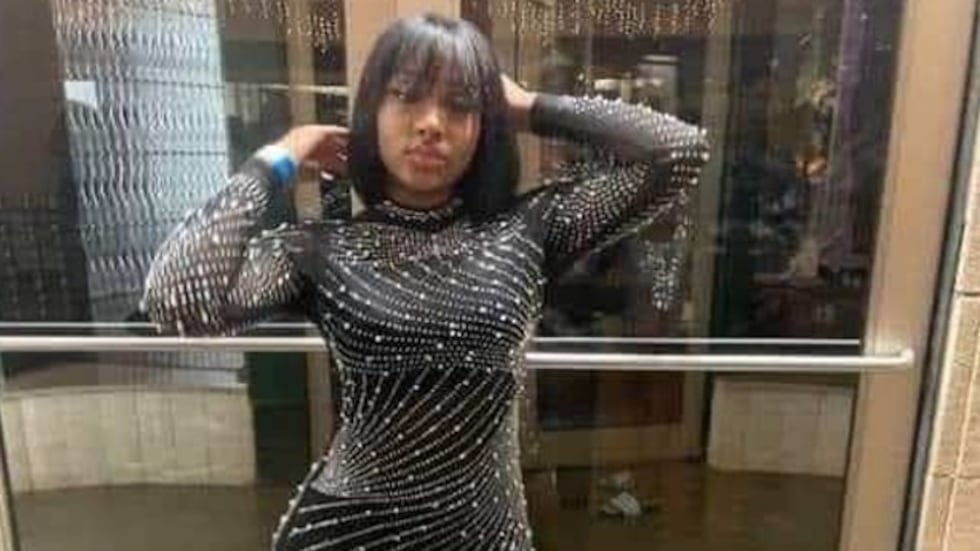 Alexzandria Bell, a 15-year-old student at Central VPA weeks away from her Sweet 16, was killed in the shooting.
"I don't understand what the motive was," Keisha Acres, Bell's mother, told First Alert 4 in the aftermath of the shooting. "I don't understand why he chose her. I don't understand any of it. I don't get it. My daughter was destined for great things."
Acres said Bell was a dancer and wanted to go to school to major in dance. While she was at CVPA, Bell was dual enrolled at Forest Park for the culinary program because she wanted to follow in the footsteps of her mom and have something to fall back on if dancing didn't work out, Acres said.
"She was a ray of sunshine to everyone," said Bell's father, Andre Bell, in the days following the shooting. "To know her is to know happiness. To know her is to know caring and compassion. My daughter is everything. If you knew her, you knew the true meaning of happiness."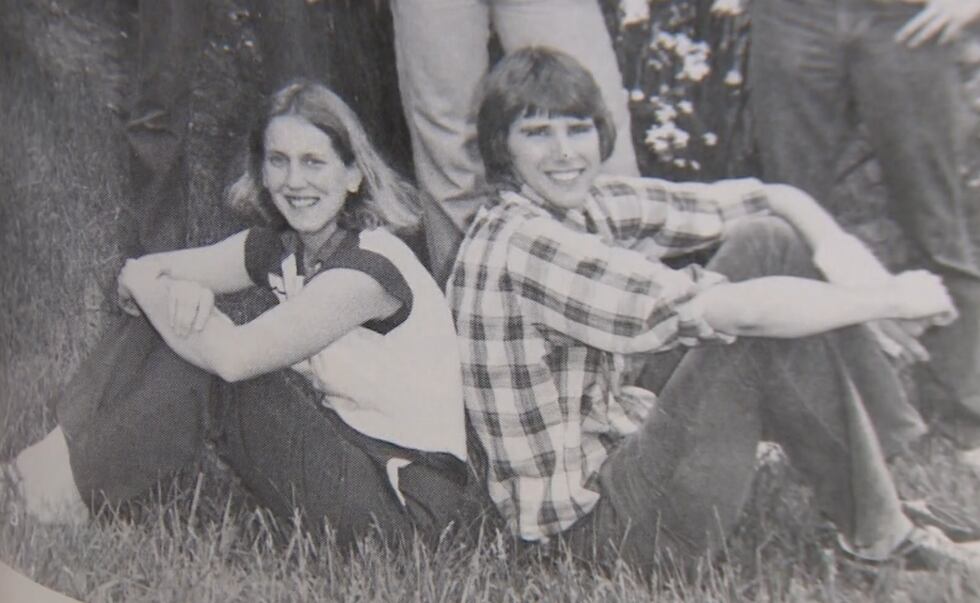 Jean Kuczka, a 61-year-old health and PE teacher, was the second fatal shooting victim.
"My mom impacted a lot of people. Her passion was teaching," Joe Kuczka, her son, said in April.
"You don't really know how you're gonna go on," Steve Kuczka, Jean Kuczka's husband, said. "It doesn't really get any easier, but it's all the memories that that help."
Steve Kuczka said that his wife died protecting her students.
Kuczka was awarded the Citizen Honors Award in March, given to those who show acts of bravery, service and self-sacrifice.
"She's pretty much selfless," Steve Kuczka said. "She would always put everybody else first."
Kuczka's family still has many questions about the events that led up to her death.
"Could it have been prevented? We still have a lot of questions we want answered," Joe Kuczka said in April.
When Love spoke to First Alert 4 at a vigil in the days following the student, she said Kuczka was a former teacher of hers, and that she was a sweet lady.
"She was my teacher freshman and sophomore year," Love said. "It's kind of unreal to think that she's gone, when I literally just saw her the other day. She was just the sweetest lady. She was always the sweetest lady. I don't, it's kind of unreal."
October 24
In the immediate aftermath of the shooting, police released an initial timeline. One that, as of October 2023, they have not updated or added to, leaving many questions still unanswered.
The official timeline from police is as follows:
The first 911 call for an active shooter in the shared campus of Central VPA and Collegiate came in at 9:11 a.m. on Oct. 24, 2022.
Four minutes later, at 9:15 a.m., police arrived at the school.
Eight minutes later, at 9:23 a.m., police said they engaged with the shooter.
Two minutes later, at 9:25 a.m., police said they shot the gunman.
Seven minutes later, at 9:32 a.m., police said the gunman was secured.
Twenty minutes later, at 9:52 a.m., police said the school building was cleared.
The shooter that morning pulled his car up to a side door of the school. He shot his way through a door with a glass window and went into the school. With a semiautomatic rifle and over 600 rounds of ammunition, he made his way to the third floor of the school.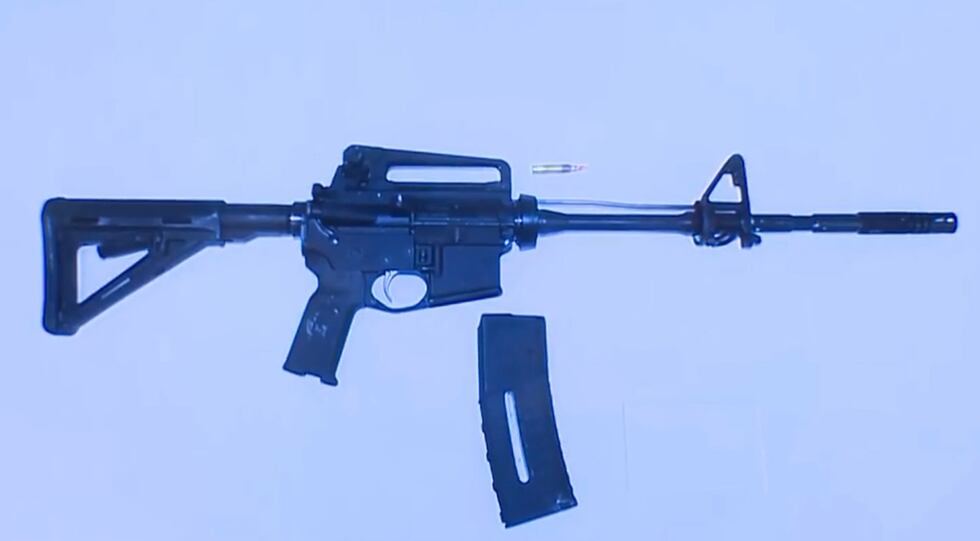 According to a report released the following day, police found Bell suffering from gunshot wounds in the hallway of the Collegiate school. She was pronounced dead at the scene.
Kuczka was shot in a classroom on the third floor. She was transported to an area hospital, where she was pronounced dead.
Four other students were shot and survived the attack.
Several other students were injured in their attempts to escape the shooting, suffering from broken bones and abrasions, according to the police report.
Students in the immediate aftermath of the shooting told First Alert 4 reporters that they jumped out of windows to get to safety. School shooting researcher David Riedman believes this played a part in the low body count of the shooting.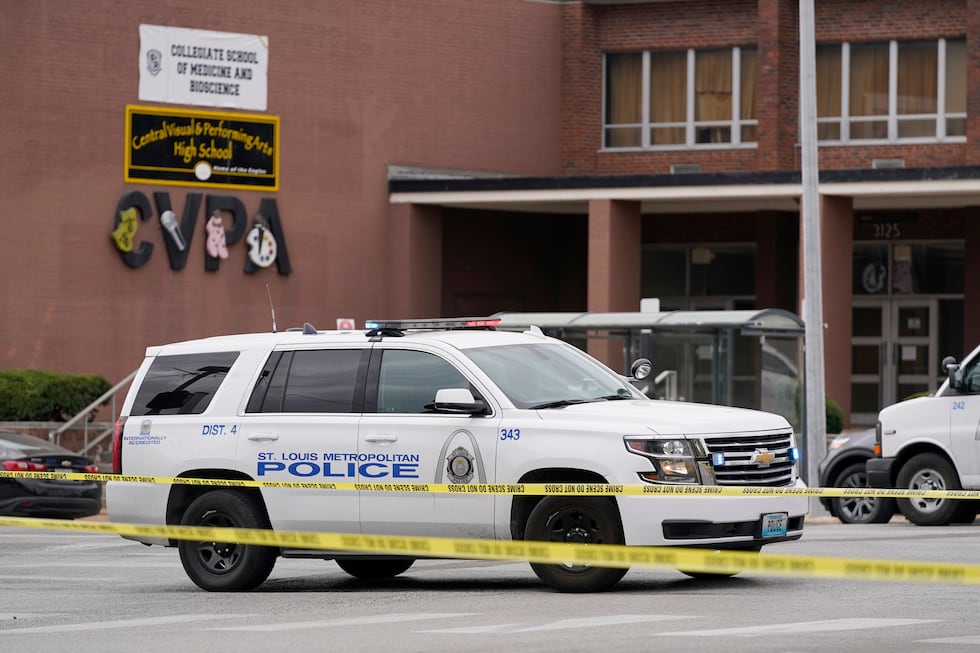 "This could have easily been dozens or hundreds of people killed at the school," Riedman said. "But the students and staff were heroic. And they said, 'We're not going to die here. We're going to get out of this building by any means possible.'"
Students ran from the school campus to a Schnucks parking lot down the street. There, students met with their families who came to get them after getting word from school officials, or they were bussed to another school in the St. Louis Public Schools District.
Acres was not able to find her daughter amongst the students that day. Officers, along with former CVPA Principal Dr. Kacy Shahid, broke the news to Acres that her daughter would not be coming home with her.
"I only knew one person," Acres said. "So I focused in on her face, and I tell her, 'I'll believe it if you tell me because they don't know her. They don't know my baby. So if you say it, Dr. Shahid, I'll believe it.' And she couldn't get it out. She just broke down crying. And I just started screaming because I had a feeling that I wasn't gonna leave with my daughter."
Lead up
Nine days before the shooting, on Oct. 15, 2022, police were called to the home of the shooter. When they arrived at the home, police said the gunman's mother asked them to remove a gun she found in their home.
"Officers responded and determined at that time the suspect was lawfully permitted to possess the firearm," St. Louis Police told First Alert 4 following the shooting. "A third party known to the family was contacted and took possession of the firearm so that it would no longer be stored in the home. While it is not yet clear when or how the suspect came to be in possession of the firearm after this incident, we can confirm that the firearm involved in this incident is the firearm used in the shooting Monday."
Police have still not released how the gunman got the gun from the third party.
Interim Police Chief Michael Sack, in the aftermath of the shooting, told the press that the family tried everything they could, but it wasn't enough.
"The mother, the adult daughter, they worked with him. They kind of had a system where they would track what might come in the mail," Sack said. "His interactions with others to try and ensure that he's engaging people, that he feels loved. So... it's just, I don't know what to say.
"What really sticks with me about the CVPA shooting is that this was one of the most preventable attacks out of all of them," David Riedman, a school shooting researcher, said.
Riedman runs the K-12 School Shooting Database, an open-source and widely inclusive database of shootings on school campuses dating back to 1966.
"School shootings are not random," Riedman said. "Somebody doesn't wake up one day and decide that they're going to commit an act like this. Weeks or months or years of trauma are accompanied by overt cries for help and noticeable warning signs and red flags."
Riedman said the Oct. 15, 2022, call to police was not a decision the gunman's mother took lightly.
"For a mother to call police because of her son, and especially for a Black woman in a predominantly Black community to call officers who are likely white, to come because her 19-year-old Black son has a gun, that's taking enormous trust that he's not going to be locked up that he's not going to be shot or killed in a confrontation," Riedman said.
Riedman said the system, in this instance, failed the gunman's mother.
"For the system to then fail her to the point where she took this incredible leap and risk, and then there was no action," Riedman said. "And a couple days later, he takes that same gun to a school and kills innocent people there. That, that is devastating. When there's every opportunity to stop something, but short-sighted legislation ends up allowing exactly the person that you want to prevent from having a gun. It enables them to commit a school shooting."
Riedman criticized the solution of handing the gun off to a third party, calling it a non-solution.
"We have police, we have laws, we have institutions because they are there to take action, they are there to ensure public safety," Riedman said. "And saying that we are going to hand off this critical task to another citizen or to a relative undermines the entire purpose of the institution."
Mass shooters
The Violence Project is a nonprofit working to reduce violence through research and has been compiling the most comprehensive mass shooter database.
According to the founders of the project, Dr. Jillian Peterson and Dr. James Densley, mass shootings are linked to suicides and may even be a form of them.
In their book, "The Violence Project: How to Stop a Mass Shooting Epidemic" Peterson and Densley said, "Our research shows that mass shootings are linked to suicides and may even be a form of them. One in three mass shooters is actively suicidal prior to the shooting and 40 percent specifically plan to die in the act."
Riedman said that he believes we should reform how we view school shootings and mass shootings, saying they are public suicides. During the attacks, he said, shooters don't plan to live past the attack.
"It's their final act," Riedman said. "And either they'll be killed during it, they'll kill themselves during it, or there's no other option afterwards. They're going to spend the rest of their life in prison. There's no escape plan after these shootings."
This is where Riedman said people should look for warning signs.
"We always ask family members, friends, community members, to look out for red flags, to look out for the signs of somebody who's in crisis, or somebody that's suicidal, or somebody who's making statements about committing violence," he said.
The FBI defines a mass shooting as an incident where at least four people are killed with a gun. While CVPA doesn't meet that definition, it was clear that the 19-year-old shooter planned to commit a mass shooting.
In the days after the shooting, police released a small portion of the writings of the shooter they had found in a notebook. He wrote in part:
I Don't have any friends, I don't have any family, I've never had a girlfriend, I've never had a social life, I've been an isolated loner my entire life. This was the perfect storm for a mass shooting.
"After the shooting has been committed, it's impossible to sympathize with somebody who's murdered innocent people," Riedman said. "But up until the moment that that shooting occurs, it's a person who's suffered incredible trauma that is crying for help."
Riedman compared the crisis a school shooter experiences to a balloon filling up little by little until it's at the point where it is about to pop. If at any point before the balloon pops, air is let out of it, the balloon won't explode, Riedman said.
"Those days leading up to the shooting, recognizing that somebody is in crisis, and those officers not only thinking about how do we take this weapon away but how do we connect this person with a resource tonight? How do we talk to this person about what they're feeling?" Riedman said. "Those are the times to help somebody before we have to put them into the space of them being that horrible monster. They're not that monster until they pull the trigger."
Riedman said in 2022, there were more than 30 other plots where teens amassed weapons and ammunition and written detailed plans to commit a school shooting. In those 30 other plots, actions were taken to prevent them.
"What we need to do is continue to create better and better systems to help and identify and ultimately treat and rehabilitate people," Riedman said. "Because if there's a 13-year-old who's plotting a school shooting, and they are identified, and they're found with weapons before they commit the shooting, that 13-year-old is not going to spend the rest of their life in jail."
Riedman said with his research, he believes we need to reframe the way we think about the problem of mass and school shootings. He said that if we continue to push people who are already marginalized further and further to the edges, it can lead them to a pathway of violence.
However, if we bring them in when we spot signs before they get to the point of violence, there's a pathway for someone to feel supported within society and be able to be a successful adult.
Mental health
Research done between 2008 and 2013 found that following fatal shootings in schools, there was an increase in antidepressant use among the local youth.
Research also shows that students exposed to shootings were more likely to be chronically absent, more likely to repeat a grade, less likely to graduate high school and less likely to enroll in four-year colleges.
Students who were exposed to shootings during grades 9 through 11 are 6.3% less likely to be employed and have 13.5% lower annual earnings between the ages of 24 and 25. Researchers estimate a reduction of $115,550 in the discounted value of lifetime earnings per student who has experienced a school shooting.
"They want the adults to pay attention," Acres said to First Alert 4 in April of this year. "They just want attention. The kids need attention. They just want someone to acknowledge their being. Acknowledge that they're actually here. And they're a person and that their actions matter, and a lot of people don't."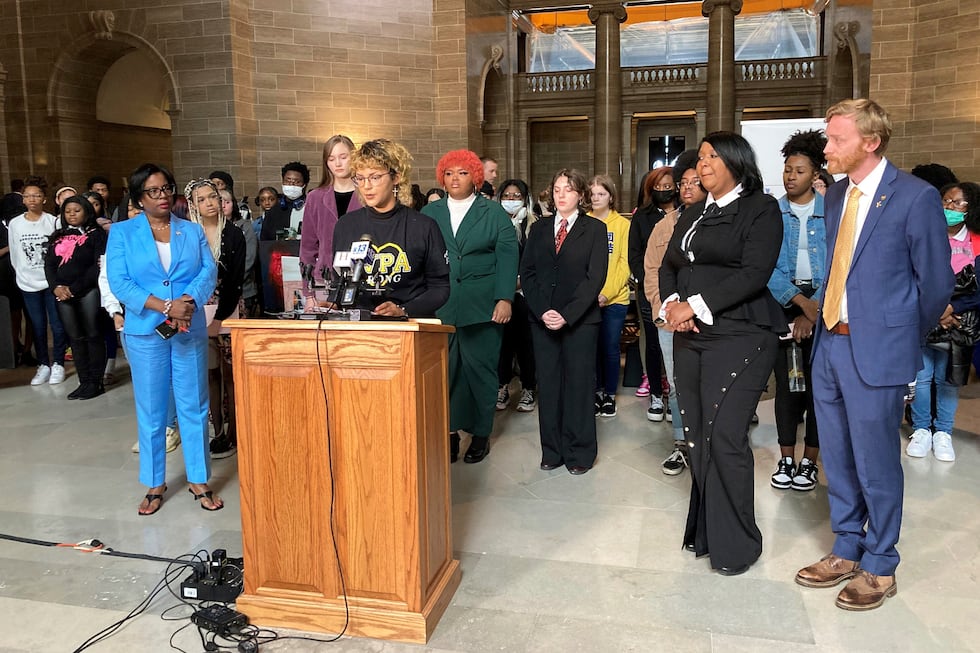 In September 2023, Missouri Rep. Cori Bush visited St. Louis to talk about funding education and mental health services. While here, she spoke of students coming to her in the aftermath of the shooting asking for more mental health services.
"After the shooting at CVPA, they said 'We're afraid in school,'" Bush said. "'We don't feel safe.' When we're hearing from the students that they don't feel safe and then when we hear from the parents that 'I don't feel safe sending my kid to school, but what else do I do? I'm working two jobs and all of the things.' Empower the children; our children are not well."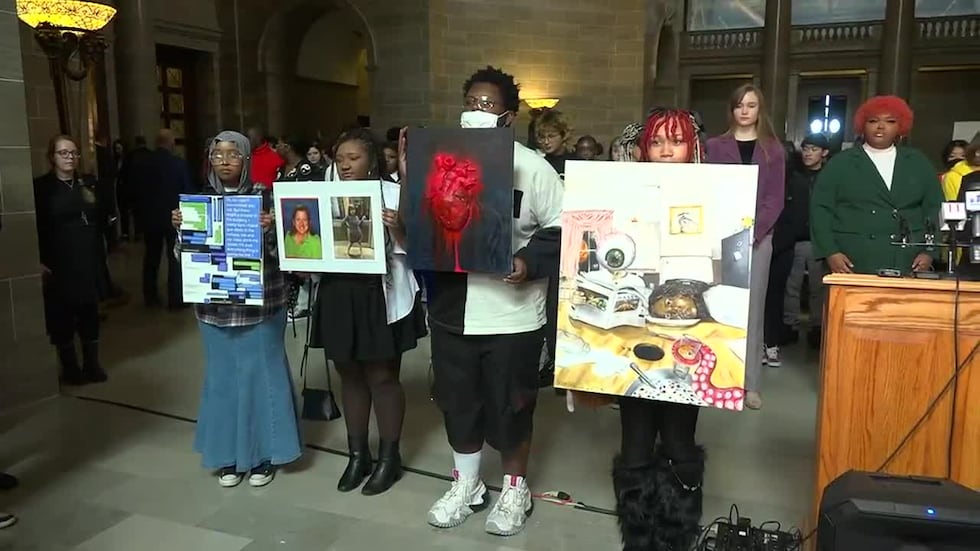 Acres, a year after the shooting, now works at University City High School, helping students.
"I'm just the mom that understands that you have to sit and listen to kids because you're their first outlet," Acres added. "Five minutes of attention could keep you from planning a funeral."
Acres said it took her 10 months before she could admit that her daughter was gone. As she tries to move forward with her life, she tries to help students.
"In some light, I'm showing a kid how they can fight through something else," Acres said. "If Miss Keshia can go, and if she lost her baby, I just had a bad day with my mom, I could go back, and we could start over. I can do this."
Prevention
Dr. Richard Rosenfeld, an emeritus faculty member in criminology and criminal justice at the University of Missouri St. Louis, said a red flag law may have been able to prevent the shooting at CVPA.
"A red flag law basically means a flag goes up when someone is attempting to acquire a weapon, or has a weapon, but has a history of mental health issues," Rosenfeld said. "The law would prevent that individual from acquiring or possessing that weapon, at least for a time."
Missouri is what Rosenfeld called a "preemption state," meaning that all counties in the state have to follow state gun regulations. Rosenfeld is part of a group called Sensible Missouri, which he said is trying to change the state constitution to allow localities to put in place their own regulations.
"What is right for St. Louis or Kansas City may not be right for the Bootheel or Northwest Missouri. Local communities are best suited to decide that – not bureaucrats or the politicians in Jefferson City. That's a value we all share, throughout the state," the group says on their website.
Following the CVPA shooting, Missouri State Rep. Peter Merideth (D), who represents the part of south St. Louis that houses CVPA, filed three House Bills and one Constitutional Amendment proposal.
HB 458 would create procedures for issuing risk protection orders, also known as a red flag law. HB 459 would increase the age for a person to possess a gun to 21. HB 460 would change the Second Amendment Preservation Act, which currently prevents law enforcement from trying to enforce federal firearms laws. HJR 3 proposes a constitutional amendment to add background checks for all gun transfers of ownership and require a permit to conceal carry.
None of Rep. Merideth's bills have been scheduled for a hearing as of October 2023.
Missouri State Rep. Mazzie Boyd (R) sponsored HB 712, a bill titled the "Anti-Red Flag Gun Seizure Act." This bill proposes a $50,000 penalty against law enforcement officers who enforce a red flag law.
HB 712 was approved by the Legislative Oversight Committee in April.
Sandy Hook Promise, a nonprofit founded by loved ones of those killed in the Sandy Hook shooting in 2012, found ten potential warning signs that a person may be in crisis and could possibly become violent.
The ten warning signs are:
1. Suddenly withdrawing from friends, family and activities (including online or via social media)
2. Bullying, especially if targeted towards differences in race, religion, gender or sexual orientation
3. Excessive irritability, lack of patience, or becoming angry quickly
4. Experiencing chronic loneliness or social isolation
5. Expressing persistent thoughts of harming themselves or someone else
6. Making direct threats toward a place, another person, or themselves
7. Bragging about access to guns or weapons
8. Recruiting accomplices or audiences for an attack
9. Directly expressing a threat as a plan
10. Cruelty to animals
Rosenfeld said there are many similarities in the profiles of those who commit violent crimes and mass shooters. One particular group at risk is young men.
According to The Violence Project, 98% of mass shooters are men.
"Let's think about a young man who's not in or no longer in school, not gainfully employed," Rosenfeld said. "That young man is socially adrift, in many ways, doesn't have a meaningful relationship with an intimate partner. And persons who are socially adrift are at higher risk for engaging in crime."
Along with red flag laws, Rosenfeld said that cohesive communities could also reduce violent crime.
"Highly cohesive communities in which people know one another, care about one another's well-being, tend to be communities with low levels of violence," Rosenfeld said. "Communities in which people tend to be isolated from one another, distrustful of one another. Other things equal, tend to have higher levels of violence, though, so with respect to violence in general, the community is essential as an underlying factor."
Aftermath
"It is not enough to not be forgotten," Kristie Faulstich, a social studies teacher at CVPA, said in May. "It is something entirely different to be truly remembered. And that is something we want to push here at CVPA for both Jean Kuczka and Alex Bell."
Students and teachers in the year since the shooting have done walkouts, marches and visited Missouri's state capital to demand change to prevent another school shooting like CVPA from happening again.
"I feel like they don't really see us or hear us," Shukri Abdullahi told a First Alert 4 reporter when students visited Jefferson City in February. "It's on social media every day. After a mass shooting, it goes on social media, and they give condolences, and then nothing really happens. It's a really toxic cycle."
Saint Louis Public Schools, St. Louis Metropolitan Police and the Federal Bureau of Investigation have all denied requests to release public records and video related to what happened inside the school as of October 2023.
On Oct. 23, 2023, St. Louis Police released a statement on Facebook saying they had nearly completed their investigation of the shooting.
The post read in part:
Due to the magnitude of this incident and the impact it has had on our community, we will proactively release the investigative report and a significant amount of evidentiary material as soon as possible once the investigative report has been completed. There is a tremendous amount of material, including hundreds of hours of video footage, which must be reviewed prior to release. We also have to take steps to redact some footage and images out of respect for the victims of this incident. This process is well underway, and we plan to publish this information through our Online Records Portal to ensure timely and free public access to these records.
Police said that they do not have an estimated date for the release of these records.
Riedman said because of the quick actions by students and staff to save themselves, the CVPA shooting has been forgotten by a national audience.
"I think that the CVPA shooting is largely forgotten, or unknown to the national audience because only two people died," Riedman said. "And only two people died as a terrible way to think about a problem, which is a 19-year-old with a semi-auto rifle and hundreds of rounds of ammo going into a school."
Copyright 2023 KMOV. All rights reserved.