Imperial man charged with stalking teen hockey player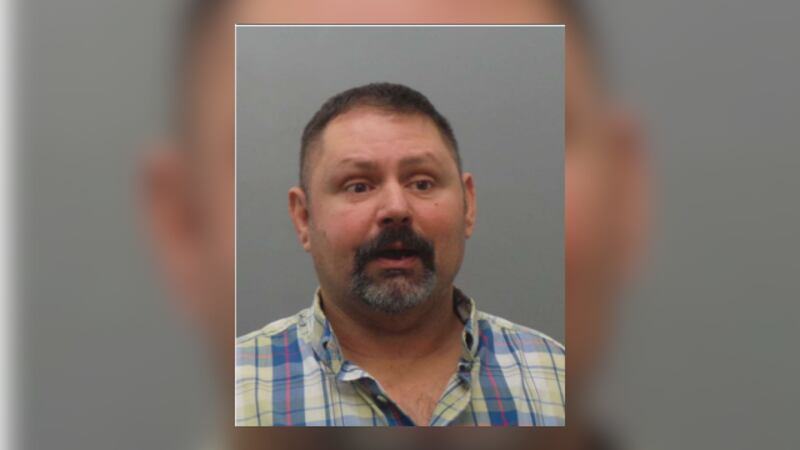 Published: Sep. 28, 2023 at 2:25 PM CDT
|
Updated: Sep. 28, 2023 at 5:23 PM CDT
ST. LOUIS COUNTY, Mo. (KMOV) - A 53-year-old Imperial man is charged with stalking a 17-year-old hockey player, at one point allegedly going to the victim's workplace and posing as his father to obtain his athletic schedule.
Chesterfield Police stated in charging documents that Chris Faulkenberry indicated to officers during questioning he was glad he was caught, before his actions escalated.
St. Louis County prosecutors on Wednesday charged Faulkenberry with one count of first-degree stalking, a class E felony. Court docket entries and booking records show he is in custody on $75,000 cash-only bond. If he posts bond, the courts have ordered he have no contact with the victim and submit to GPS monitoring.
According to charging documents, Faulkenberry would routinely go to the victim's place of employment and speak with him, which made the teen uncomfortable. During those encounters, he allegedly repeatedly asked the teen for his hockey schedule.
While the teen refused to provide the schedule, Faulkenberry allegedly went to the teen's job while the teen was not working and posed as the teen's father, obtaining the hockey schedule from another employee.
Faulkenberry then allegedly went to the teen's hockey game, which caused the teen to be frightened and distressed.
During questioning by Chesterfield Police, Faulkenberry allegedly admitted going to the victim's job regularly to speak to him. He told police he fantasized sexually about the teen and indicated he was glad he was caught before it escalated, charging documents state.
Missouri court records show Faulkenberry has a prior conviction for indecent exposure. In that case, the details of which were not immediately available, he pleaded guilty in July 2017 and was fined $300.
Copyright 2023 KMOV. All rights reserved.