Post-match Recap: CITY SC scores six to take down Austin in MLS return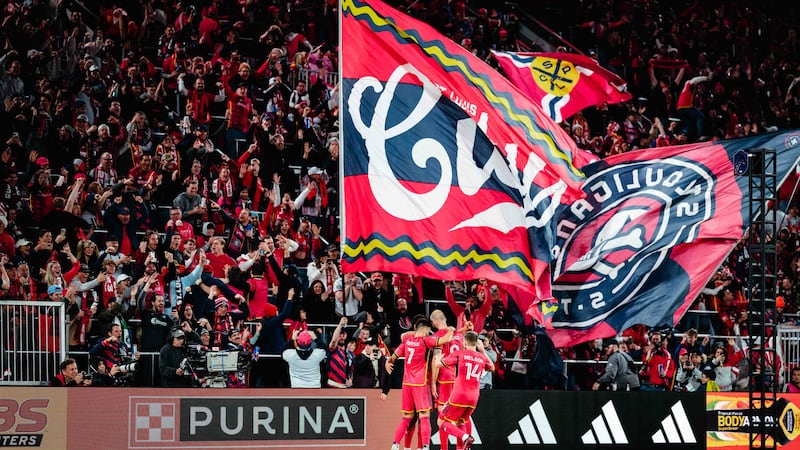 Published: Aug. 21, 2023 at 5:23 AM CDT
|
Updated: Aug. 21, 2023 at 5:30 AM CDT
ST. LOUIS, Mo. (KMOV) - St. Louis CITY SC beat Austin FC 6-3 in the team's first MLS contest since July 15.
Just as he did in CITY SC's first-ever match, Tim Parker opened the scoring with a header. Niko Gioacchini pushed the home side's lead to three with goals towards the end of each half, but Austin's Sebastián Driussi followed up by converting a penalty kick to draw the away side closer. The Verde & Black netted two more goals in a comeback effort, but a goal from Tomás Ostrák and brace from Sam Adeniran kept CITY SC ahead, helping the team secure its third consecutive home victory.
CITY SC forward Niko Gioacchini scored his ninth and tenth goal of the season with his brace against Austin FC. With these goals, Gioacchini extends his tally for the most goals on the team. Gioacchini is also the first player in CITY SC history to record 10 goals.
"Any goal scorer or any striker that doesn't get a goal out of the run of play for the last couple of games, obviously, they start searching for something," Coach Bradley Carnell said at the end of the match. "And in training, I could see that Gio was searching for something, just something positive."
CITY SC's six goals ties Atlanta United for the second-most goals in a single game by an expansion team in MLS play. St. Louis continues as the top team in the Western Conference with 44 points, trailed by LAFC (37).
Up next, CITY SC hits the road for a meeting with Orlando City SC on Saturday, August 26, at Exploria Stadium.
Copyright 2023 KMOV. All rights reserved.