With Montgomery slated for possible final start in St. Louis, Cardinals recall Liberatore Friday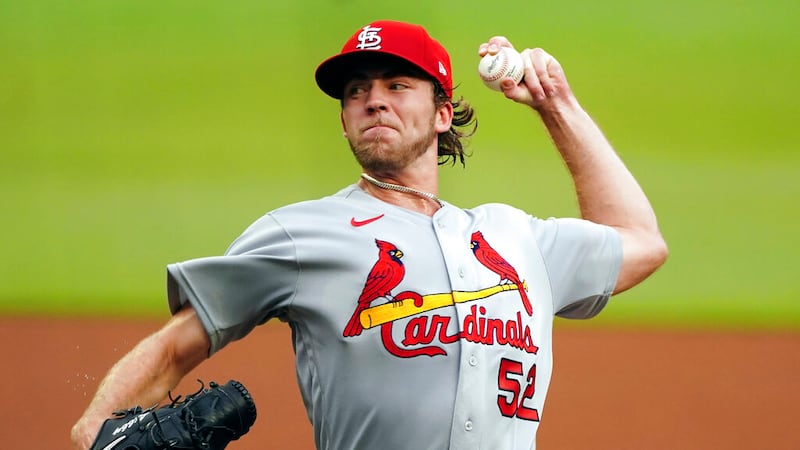 Published: Jul. 28, 2023 at 4:53 PM CDT
ST. LOUIS, Mo. (KMOV) - With just a handful of days before the final bell sounds on the MLB trade deadline, the trade winds are blowing strong across the league.
Given the combination of his expiring contract, his team's expired stature in the standings, and his strong numbers this season, Cardinals starter Jordan Montgomery finds his name at the center of it all leading into his final scheduled start before the deadline Friday night at Busch Stadium.
Of course, we say final scheduled start because there's a case to be made that Montgomery shouldn't face a single Chicago Cubs hitter on Friday⁠—the juice, as they say, isn't worth the squeeze.
The Cardinals are decidedly out of the playoff race. Montgomery is one of the team's most surefire trade chips. Is there anything he could do on the Busch Stadium mound Friday night that boosts his trade value enough to counteract the risk of something flukey, like another hamstring scare, tanking his value altogether?
We'll see how the Cardinals play it, with Montgomery officially listed in the St. Louis starting lineup. Willson Contreras is in the starting nine as the designated hitter after he was walloped in the head by an errant Ian Happ backswing in the first inning on Thursday.
One name that isn't listed among the Cardinals starters, but could conceivably play a role in Friday's affair, is Matthew Liberatore. The Cardinals have recalled the lefty from Triple-A Memphis to cover innings in whatever manner is deemed necessary for this weekend and beyond.
With the Cardinals likely to move both Montgomery and Jack Flaherty before August 1, Liberatore may need to slide into a prominent role at a moment's notice as the fluidity of the trade deadline marches on.
After throwing 45+ pitches of relief in consecutive days, lefty reliever Andrew Suarez was unsurprisingly optioned back to Memphis as the move corresponding to Liberatore's return.
Copyright 2023 KMOV. All rights reserved.