The Ryan Tep-era ends in St. Louis; Cardinals DFA reliever to activate O'Neill from IL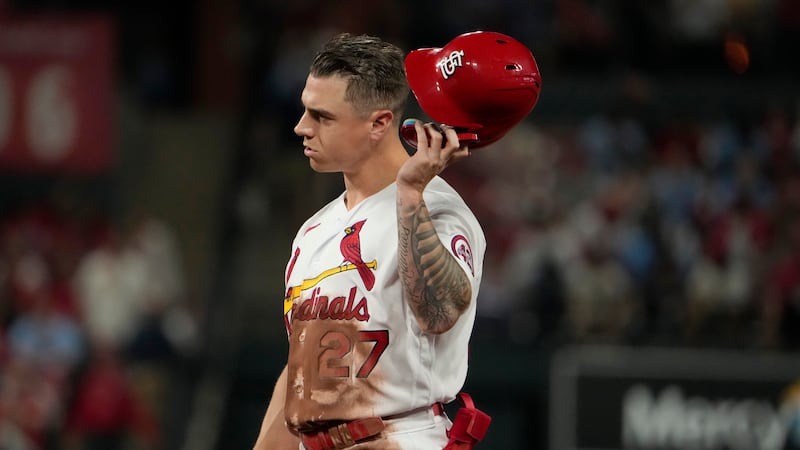 Published: Jul. 20, 2023 at 3:30 PM CDT
ST. LOUIS, Mo. (KMOV) - The era of Tepera has come to an end for the Cardinals.
Just three days after signing veteran reliever Ryan Tepera to join the beleaguered St. Louis bullpen, the Cardinals designated the right-hander for assignment Thursday afternoon ahead of their series against the Chicago Cubs at Wrigley Field.
The move frees up the 40-man roster spot necessary for the return of Tyler O'Neill, who has been on the 60-day injured list. The Cardinals activated O'Neill Thursday, the team announced.
O'Neill had been dealing with a lower back injury that took longer to resolve than initially expected when the outfielder first hit the injured list in early May. According to comments from Cardinals president of baseball operations John Mozeliak earlier this week, the 28-year-old slugger will serve as the Cardinals' primary left fielder upon his return.
The 28-year-old slugger had struggled out of the starting gate this season, posting a .228/.283/.337 batting line (.620 OPS) with just two home runs in 99 plate appearances before hitting the shelf with a lower back strain.
With less than two weeks to go before the MLB trade deadline, it will be interesting to see whether O'Neill's impending opportunity as an everyday player will represent a showcase for a trade or a long-term solution for the Cardinals in their revolving outfield carousel.
Copyright 2023 KMOV. All rights reserved.