Cardinals designate Genesis Cabrera for assignment, sign Ryan Tepera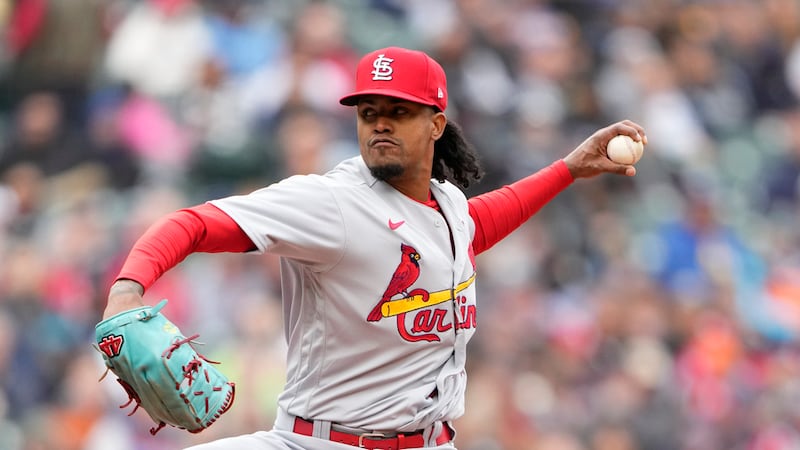 Published: Jul. 17, 2023 at 4:22 PM CDT
ST. LOUIS, Mo. (KMOV) - When reports trickled out Monday morning that the Cardinals had designated left-handed reliever Genesis Cabrera for assignment, the move seemed like one that would involve another shoe yet to drop.
In an afternoon scrum with reporters at Busch Stadium Monday, Cardinals president of baseball operations John Mozeliak revealed that the team has signed Ryan Tepera, activating the right-handed reliever in time for the series opener against the Marlins. The Cardinals announced the moves in a release Monday afternoon.
Cabrera had been a fixture of the St. Louis bullpen since 2019 after joining the Cardinals organization in a July 2018 trade deadline deal that sent Tommy Pham to Tampa Bay. The consistency of his performance, though, declined sharply over the past couple of seasons. He cratered to a 5.06 ERA for the 2023 campaign.
With a trade for a fresh start potentially on the horizon, the Cardinals expedited the process Monday with the move to DFA the 26-year-old lefty. When he's on his game, Cabrera possesses a wipeout slider that could turn the left-hander into a feasible reclamation project for a contending team. Following the DFA, the Cardinals have seven days to determine what to do with Cabrera, with a trade, an outright release, or an option to the minors (should he pass through waivers unclaimed) all existing as possibilities.
The 35-year-old Tepera had a 7.27 ERA across 10 appearances with the Angels this season before Los Angeles released him in May. Tepera has compiled a 3.59 ERA in 363.1 career innings across nine MLB seasons. He famously earned a vote in the 2020 NL MVP balloting when the late, great St. Louis baseball writer Rick Hummel experienced a flub with the computerized voting process.
Copyright 2023 KMOV. All rights reserved.