Vela, Biuk spark late surge as LAFC blanks St Louis City 3-0
Carlos Vela and Stipe Biuk scored goals 10 minutes apart late in the second half to lead Los Angeles FC to a 3-0 victory over St. Louis City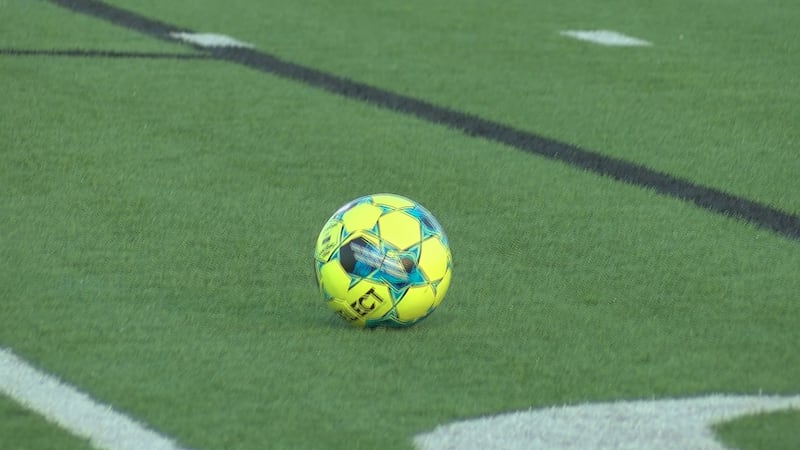 Published: Jul. 13, 2023 at 9:33 AM CDT
LOS ANGELES (AP) — Carlos Vela and Stipe Biuk scored goals 10 minutes apart late in the second half to lead Los Angeles FC to a 3-0 victory over St. Louis City on Wednesday night.
LAFC (10-6-6) has never lost to an expansion team, winning all seven contests by a combined 16-1 score. Defending champions are now 10-4-5 against expansion teams since 2010. Two of the four wins by an expansion team over the reigning champs came last season when Charlotte FC swept New York City FC.
Neither team scored until Vela took a pass from José Cifuentes in the 72nd minute and scored his seventh goal of the season. Biuk added his second goal of the campaign, using an assist from Dénis Bouanga to push the lead to 2-0. Cifuentes netted his first goal this season, scoring with an assist from 19-year-old Nathan Ordaz in the second minute of stoppage time to complete the scoring. It was the second assist for Ordaz, who also has a goal in his rookie season.
John McCarthy stopped two shots to earn the clean sheet for LAFC. Roman Bürki did not have a save for St. Louis City.
LAFC picked up just its second win in its last eight home matches in all competitions (2-4-2). The club went 18-2-2 in its previous 22 home contests.
St. Louis City (12-8-2), the leaders in the Western Conference, saw its three-match win streak end. It is the first expansion club with three winning streaks of three or more in the post-shootout era (2000).
St. Louis City returns home to host Inter Miami on Saturday. LAFC travels to play Minnesota United on Saturday.
____
AP soccer: https://apnews.com/hub/soccer and https://twitter.com/AP_Sport