Pre-match Preview: CITY SC looks to grab second July win, facing Toronto on the road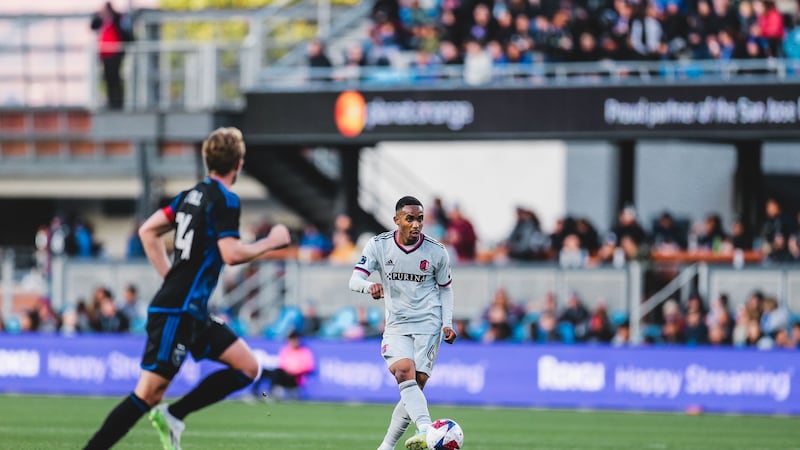 Published: Jul. 8, 2023 at 6:03 AM CDT
ST. LOUIS, Mo. (KMOV) - St. Louis CITY SC started its July campaign strong, looking to add to that momentum with a match against Toronto FC this week. This will be the first time the two clubs have met this season.
St. Louis CITY SC defeated Colorado Rapids 2-0 in their last match. After 20 games this season, CITY SC sits at first in the Western Conference standings, boasting the best goal differential in the league (+15). They are also tied second in the league for goals scored (39) and tied second for most wins (11). Tonight, CITY SC faces Toronto FC on the road. St. Louis owns a 4-4-1 record in road matches this season. CITY SC has scored 13 goals, recorded one clean sheet, and seen seven different goal scorers on the road. In their last away match, St. Louis became the first team to defeat San Jose at PayPal Park in 13 home games, a streak that dated back to August 3 of last season.
City SC is 3-0-1 against the Eastern Conference this season. Toronto FC currently sits in 14th place in the Eastern Conference standings with 19 points. They come into the match having lost four in a row, with their most recent loss (4-0) coming against Orlando City FC. Toronto is 3-2-6 at home this season and has won just one out of the last seven matches at home since May 6 (1-3-3 record). Only three expansion teams have won away at Toronto FC – Seattle 2-0 (2009), NYCFC 2-0 (2015) and LAFC 4-2 (2018). St. Louis will be looking to add to that list.
St. Louis City SC goalkeeper Roman Bürki and center back Tim Parker were selected to the 2023 MLS all-star roster
Kick-off is set for 6:30 p.m. at BMO Field. For more information on St. Louis CITY SC, check out our guide to the 2023 season.
For an exclusive look at what fans can expect at CITYPARK on match-day, click here.
Copyright 2023 KMOV. All rights reserved.