Pre-match Preview: CITY SC starts July with second match against Colorado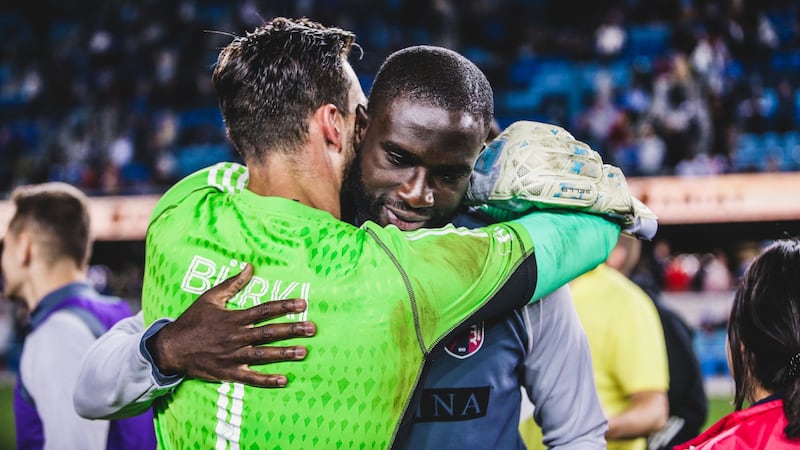 Updated: Jun. 30, 2023 at 6:30 AM CDT
ST. LOUIS, Mo. (KMOV) - St. Louis CITY SC will start the July campaign with its second match against the Colorado Rapids this Saturday.
St. Louis is coming off a rough month of June that saw the club win only two of its six matches. In its last June game facing San Jose, St. Louis was able to come away with a 2-1 win thanks to a fiery return from forward Samuel Adeniran and continued goal-line brilliance from goalkeeper Roman Bürki. This win also jumped CITY SC back into a tie for first place in the Western Conference with LAFC.
This week, St. Louis will face another opponent for the second time this year in the form of the Colorado Rapids. The Rapids have had one of the worst seasons of any MLS club this year. Colorado sits at the very bottom of the Western Conference and also posts the least number of points of any MLS club (14). St. Louis will, yet again, be without striker João Klauss and midfielder Eduard Löwen as the two recover from injuries. Coach Bradley Carnell announced that both would be out for at least another three weeks. CITY SC will need to continue finding ways to perform without these two and keep feeding the momentum from its last match.
"We've achieved so many great things with this group 17 matchdays in and you'll have to pinch yourself if you look at the season and the roster, putting all things into perspective," coach Carnell said prior to CITY SC's match against Real Salt Lake.
Forward Nico Gioacchini has contributed much of the scoring since Klauss's departure, making him the club's leading goal scorer with eight on the year. In addition, Roman Bürki has done nicely in goal, posting 76 total saves on the year and four clean sheets. It is possible the addition of Samuel Adeniran after his loan to San Antonio FC will make things easier, but these games without Klauss and Löwen will require a team effort. St. Louis CITY SC is still one of the best clubs in MLS. A cold stretch like what we saw in June shouldn't keep Carnell and his squad down for long.
Kick-off is set for 7:30 p.m. at CITYPARK. For more information on St. Louis CITY SC, check out our guide to the 2023 season.
For an exclusive look at what fans can expect at CITYPARK on match-day, click here.
Copyright 2023 KMOV. All rights reserved.