Arenado leaves Wednesday with lower back tightness
Arenado had blasted a first-inning home run earlier in the game against Houston.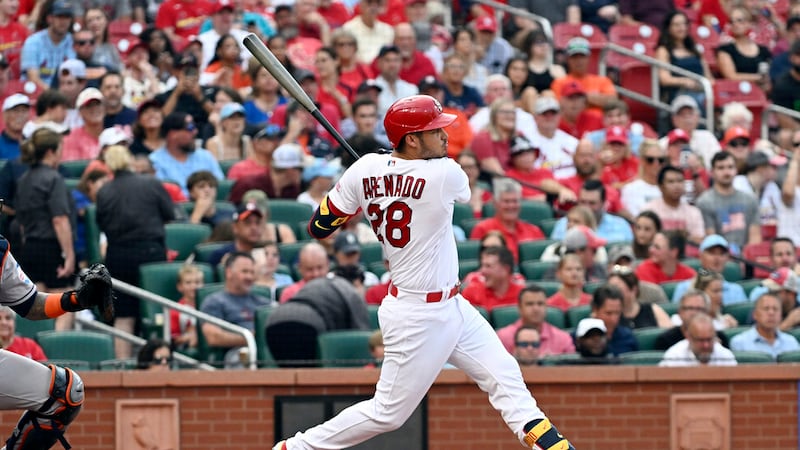 Published: Jun. 28, 2023 at 8:47 PM CDT
ST. LOUIS, Mo. (KMOV) - Star Wars Night at Busch Stadium has claimed another victim.
The Cardinals are hoping it's not a serious setback for Nolan Arenado, but the star third baseman left Wednesday's game with lower back tightness before the top of the sixth inning against the Astros.
Arenado's back seemed to be in great condition when he put the Cardinals on the board with an equalizing three-run homer in the bottom of the first inning Wednesday night, but as we've seen with several other Cardinals this season, something must have locked up on him to some degree mid-game.
The first-inning blast was Arenado's seventh home run of the month as he entered the day with a .941 OPS in June. The Cardinals listed Arenado's condition as day-to-day following his premature exit from the contest, but some additional information on his situation could arrive after the conclusion of the game.
Copyright 2023 KMOV. All rights reserved.