Nashville SC takes the win against CITY SC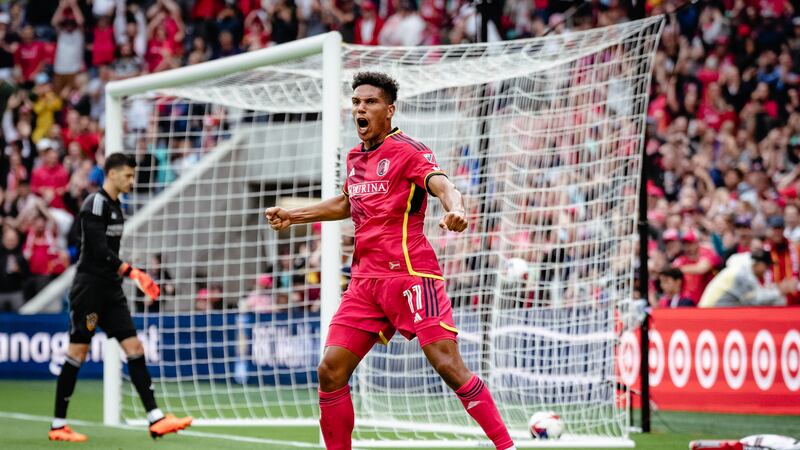 Published: Jun. 17, 2023 at 6:14 PM CDT
ST. LOUIS, Mo. (KMOV) - Nashville SC beat St. Louis CITY SC 3-1 in their match at GEODIS Park Saturday night.
Live blog:
Nashville SC took an early lead in the match with a goal in minute 10.
CITY SC tied the match late in the first half with a goal from Nicholas Gioacchini in minute 41. The goal required a video review from the referee to determine if Gioacchini was off-side and then if Gioacchini had touched the ball with his hand as he was going for the ball.
At the end of the review, the referee determined the goal counted for CITY SC, tying the match 1-1 late in the first half.
The score remained tied going into halftime.
Nashville SC took the lead again in minute 70 after a penalty kick from a red card penalty in the box by Kyle Hiebert. CITY SC is down to 10 players on the field for the rest of the match.
Nashville increased their lead to 3-1 against CITY in minute 74.
3-1 Nashville SC was the final score of the match.
CITY SC is at the top of the Western Conference with 29 points going into tonight's match. Nashville is second in the Eastern Conference with 32 points.
CITY SC forward João Klauss is still out this week for an injury, head coach Bradley Carnell said earlier this week. Carnell said that midfielder Eduard Löwen is also injured. Löwen was not listed in the starting 11 or in the available subs for the match against Nashville.
On Friday, CITY announced that they have signed Max Schneider on a short-term loan and he will be available for tonight's match. Scheider, 22, has been playing for CITY's MLS NEXT Pro team, St. Louis CITY 2. Schneider has played in all 13 matches the team has played this year and has played the full 90 minutes in 11 of those matches.
Schneider is on the available subs for the match.
For more information on St. Louis CITY SC, check out our guide to the 2023 season.
For an exclusive look at what fans can expect at CITYPARK on match-day, click here.
Copyright 2023 KMOV. All rights reserved.