Mahomes excited for 'Quarterback' Netflix series to release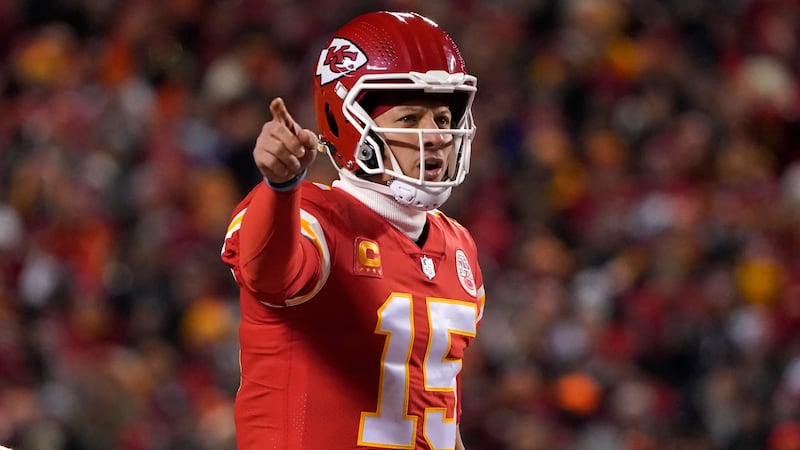 Published: Jun. 15, 2023 at 7:09 PM CDT
KANSAS CITY, Mo. (KCTV) - Fans wanting a look inside the day-to-day work put in by Kansas City Chiefs quarterback Patrick Mahomes will soon get a chance to see it.
On Wednesday, the NFL and the Chiefs released a trailer for 'Quarterback,' a series that will go inside the lives of Mahomes, Vikings quarterback Kirk Cousins and former Falcons quarterback Marcus Mariota. The series, produced by Peyton Manning's Omaha Productions and overseen by Mahomes 2PM Productions, will release July 12 on Netflix.
"I wanted to for sure have some editing rights because I've realized I'm kind of wild on the field," Mahomes said. "I don't even remember the things that I say, but I'm a competitor, it's just who I am. It was cool to be able to go through that process."
As evidenced by the Super Bowl-winning success, Chiefs head coach Andy Reid said production of the show was not a distraction during the 2022 season.
"I don't know if I'll watch it," Reid said of the show, "but (Mahomes) handled himself right. It didn't affect anybody and those guys (the film crew) did a nice job of staying away. Everything was distant or our own people so it wasn't a distraction. Some of those things can be a distraction, this wasn't a distraction. Whatever turns up, turns up, but he handled it the right way."
One of the final clips from the trailer showcases Mahomes' whirling dervish of a touchdown pass to running back Clyde Edwards-Helaire during a game between Kansas City and the Tampa Bay Buccaneers. And following the play, some simple trash talk from the Chiefs' two-time Super Bowl-winning quarterback.
"There's a lot more of the 'I'm like that' stuff in there that I left in there," Mahomes said, "but I couldn't leave it all in there because I say a lot of wild stuff out there."
Copyright 2023 KCTV. All rights reserved.