Cardinals and STL business community hope to make their pitch in London next week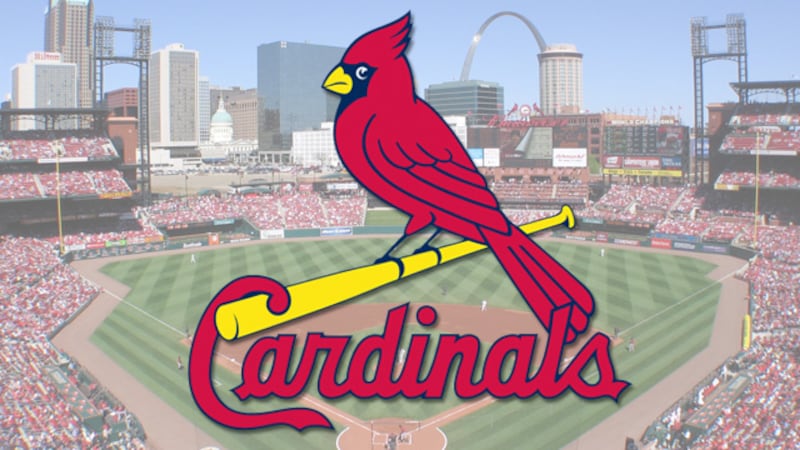 Published: Jun. 16, 2023 at 6:32 PM CDT
ST. LOUIS, Mo. (KMOV) - As St. Louis fans get ready for their Cardinals to make the long-awaited trip across the pond, St. Louis City's top leaders in business and tourism are stepping up to the plate to make their own pitch.
"We see this as a unique opportunity," said Cameron Nowak. "We hope to find new businesses who want to invest in St. Louis. We hope to find new people who want to travel here from a tourism perspective, and we just want to build on the profile of this region as a truly global city."
Tim Nowak is the Executive Director of World Trade Center St. Louis. They have joined members of Greater St. Louis Inc. and Explore St. Louis to create a delegation of business and civic leaders that will travel to London next week to encourage businesses and leaders abroad to bring their resources and investments into the region. This all leads up to the Cardinal's two matchups against the Chicago Cubs on June 24 and 25.
"I think this will be a good pump in the arm for St. Louis," said Greg Chulick, who is going to the London game with his son.
"Maybe this the bounce back they need," said Tim Chulick.
Nowak says other businesses helping St. Louis put their best foot forward include Sugarfire and 4 Hands, which will be providing food at some of the events taking place throughout the week.
"A couple of the signature events we'll be hosting a barbecue with the U.S. embassy based in London, and we've invited business leaders in London, different government officials, civic leaders in London to attend this barbecue," he said.
They also plan to meet with leaders in ag-tech and other industries.
"We'll get to hear about some of their plans and the companies that have an interest in the North American market, and why they should be choosing St. Louis as a place from which to do business in North America," said Nowak.
Despite safety concerns for the downtown region already impacting DOT Food's decision not to return its annual trade show, Nowak believes this kind of effort can and will draw interest in the Metro region.
"It doesn't take away from the fact that St. Louis is a very attractive city for global investment," said Nowak.
As for fans watching the Cardinals continue to take the last spot in the NL Central, they tell News 4 they are still grateful they get to travel to see them play abroad.
"I really wanted to go back in 2020 and had gotten tickets back then but it was canceled," said Amanda Potts. "I'm a lifelong fan so this is a once-in-a-lifetime thing to see them play in London, and I've never been to London."
Copyright 2023 KMOV. All rights reserved.