WANTED: Photos show suspects sought after shooting at Soulard gas station
Published: May. 24, 2023 at 11:20 AM CDT
|
Updated: May. 24, 2023 at 1:18 PM CDT
ST. LOUIS, Mo. (KMOV) - A man was shot during a carjacking attempt that happened at a BP gas station in Soulard Tuesday night.
A 35-year-old man told officers he had parked his car near the entrance to the gas station at 7th and Russell and was helping his girlfriend pump gas when a suspect got into the driver's seat of his car. Police say as the victim started to walk back to his car, a second suspect retrieved a gun and started shooting. The suspect who went inside the victim's car then got out and also started shooting.
The victim then returned fire, police said. The victim was shot in the ankle and taken to a hospital in stable condition.
Soulard residents tell News 4 that hearing gunshots isn't all that uncommon.
But Tuesday night was different for Dustin Krueger who says it was the rapid succession of shots that got his attention.
"I realized, wow I'm not even flinching. I've lived in St. Louis that long that it doesn't even affect me that there's gunshots going on right there," Krueger says.
"I started opening my door, and then I started hearing more gunshots, and as I looked out my door I could see muzzle flash," Krueger says.
Krueger has lived in Soulard for the last six years.
During that time, he says he has seen the neighborhood change.
With more Airbnb's in Soulard, Krueger says it means more random people could be up to no good.
"I'm seeing a lot more younger kids coming in wandering around carrying weapons renting places and being here 10-20 deep," Krueger says.
For people like Olivia Arias, who comes to that gas station often, it was sad to hear.
"I think it's because there's a lot of people always at this gas station that like I was saying earlier, you feel more safe because the more people there are, the safer you'll feel," Arias says.
Police released photos of the two suspects Wednesday afternoon. Anyone who can assist detectives in their investigation is encouraged to contact CrimeStoppers.
Krueger wants to see people enjoy Soulard and hopes police having a larger presence will bring a level of safety moving forward.
"Just a couple of cops kind of wandering around saying hi to people, being a cop, being an authoritarian representative of something," Krueger says.
News 4 reached out to St. Louis City's Department of Public Safety to see if this gas station was on the city's nuisance list. In response a spokesperson for the department said:
"Whenever we have incidents that occur such as the one last night we review the information, await for investigation to be completed and discuss as a team what measures can be taken to address reported issues.
"We meet with owners of businesses regularly to go over best business practices such as cameras, lighting, security, etc. and go over what employees can do to be alert and aware of the surroundings.
"We have met with this location owner recently and continue dialog with regards to best business practices. This is an ongoing process."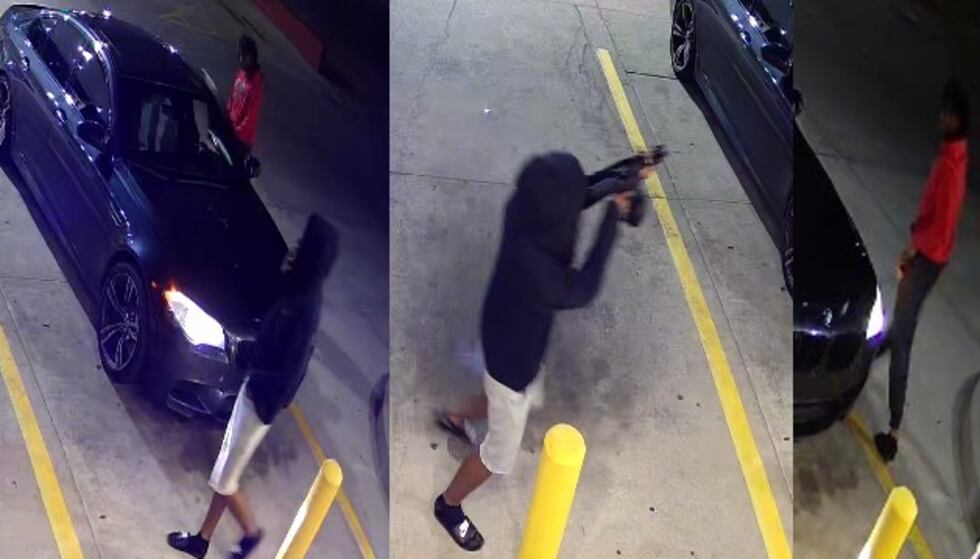 Copyright 2023 KMOV. All rights reserved.