Six to be interviewed for St. Louis Circuit Attorney position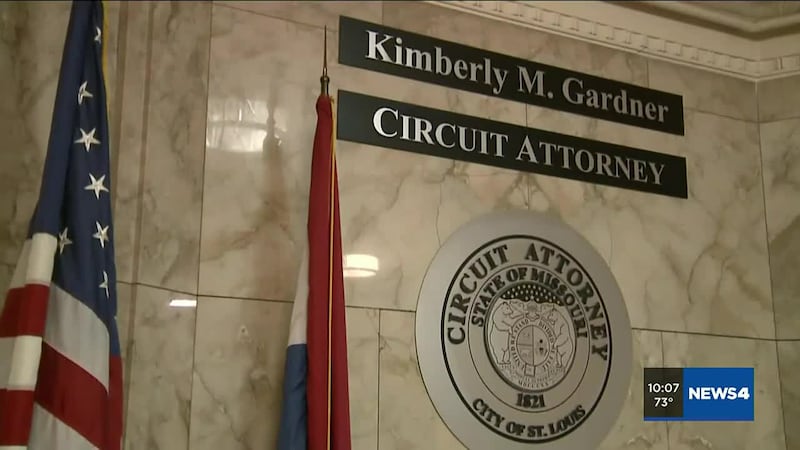 Published: May. 15, 2023 at 5:58 PM CDT
ST. LOUIS (KMOV) -- Eighteen people applied to be the next St. Louis Circuit Attorney after Kim Gardner announced her resignation, Gov. Mike Parson's office said.
Six of the 18 will be interviewed, a spokesperson for Parson said Monday. None of the names have been released. Gardner's replacement does not have to be a resident of the city of St. Louis.
The spokesperson did not say when a decision might be made for the replacement. Gardner's resignation becomes effective June 1.
The St. Louis County Prosecuting Attorney's Office will assist Gardner's office during the transition to a new circuit attorney. Before her resignation, Gardner faced mounting criticism and legal challenges from Attorney General Andrew Bailey, who accused her of "inexplicable failure" to do her job. Gardner rejected those claims, saying the efforts to oust her from office were politically motivated. In 2020, Gardner was overwhelmingly reelected by city voters, garnering more than 70 percent of the vote.
Copyright 2023 KMOV. All rights reserved.