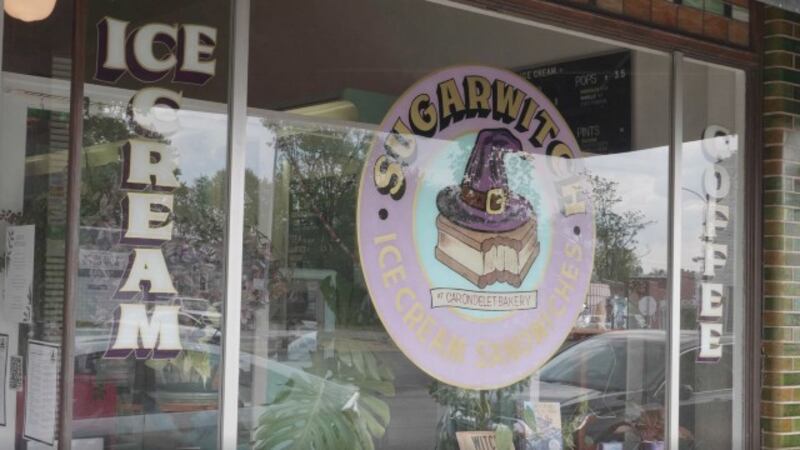 Published: May. 1, 2023 at 10:31 AM CDT
ST. LOUIS, Mo. (KMOV) - Located inside the former Carondelet Bakery in South St Louis City is where the magic happens. It's now the home of Sugarwitch, an incredibly popular ice cream sandwich business started by Sophie Mendelson and Martha Bass.
They first created the idea in Columbia, turning to nostalgic flavors but with a creative spin. And the creativity continues with the names, each sandwich is named for a witch. The Ursula is their most popular. They partner with other local businesses like Coffeestamp for their Hermione sandwich, which involves a cold brew ice cream encased in a toffee brownie.
In this episode, we talk about the path to success and the constant search for inspiration, plus why your favorite flavor just might not work as an ice cream sandwich. But they're definitely down to try. Let's meet Sophie and Martha.
Sugarwitch's brick-and-mortar is open Friday through Monday, but you can also find the magical ice cream sandwiches at Tower Grove farmer's market!
Copyright 2023 KMOV. All rights reserved.