Binnington suspended 2 games for roughing, unsportsmanlike conduct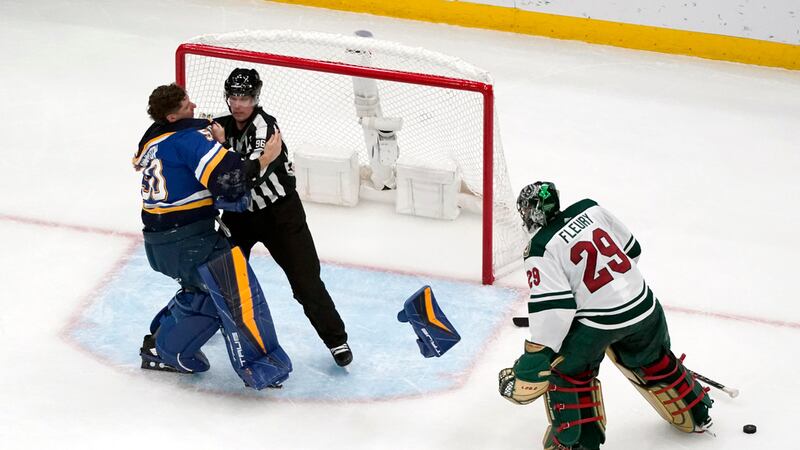 Published: Mar. 16, 2023 at 3:48 PM CDT
ST. LOUIS (KMOV) -- St. Louis Blues goalie Jordan Binnington received a 2-game suspension for roughing and unsportsmanlike conduct in Wednesday's matchup against the Minnesota Wild. Binnington punched Ryan Hartman after a Wild goal in the second period.
Binnington got a match penalty after the incident on the ice. He is suspended without pay and will lose about $65,000. His next eligible game will be Tuesday against the Red Wings.
The Wild won Wednesday's game 8-5. The Blues are back on the ice Friday in Washington against the Capitals.
Copyright 2023 KMOV. All rights reserved.