St. Louis NAACP says calls for Gardner to resign are 'unwarranted'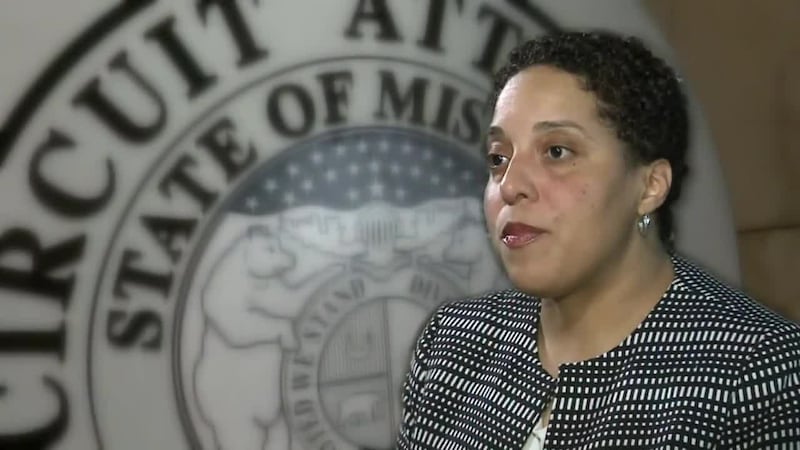 Published: Feb. 23, 2023 at 12:29 PM CST
ST. LOUIS, Mo. (KMOV) - The St. Louis Chapter of the NAACP is pushing back against calls for St. Louis Circuit Attorney Kim Gardner to resign.
Janae Edmondson, 17, was hit by a car near the intersection of St. Charles and 11th Streets in downtown St. Louis Saturday night; she was in town for a volleyball tournament. The suspect in the accident, Daniel Riley, 21, was out on bond from charges of being armed and stealing a gun in August 2020. That case was supposed to go to trial in January this year, but we learned from sources that the St. Louis Circuit Attorney's Office wasn't ready. They had to dismiss the case and refile it the same day. The judge put Riley on house arrest with a GPS tracker.
Records show he violated the house arrest 51 times. Gardner's office never filed a motion to revoke RIley's bond. Both of Edmondson's legs were amputated as a result of the accident.
In the wake of the accident, there have been calls from many politicians for Gardner to step down. Mayor Tishaura Jones has not called on Gardner to step down but says, "she needs to do some soul searching."
The St. Louis Chapter of the NAACP released the following statement, saying Gardner should not resign:
The calls for the resignation of Circuit Attorney Kimberly Gardner are unwarranted by the Missouri Attorney General and the President Pro Tem of the Missouri Senate. Both offices are being subjected to conjecture and manipulation which has no place in how either office conducts its business. I have provided both offices with a set of facts that at least provides a clearer picture of the adjudication of Mr. Daniel Riley and the manipulation of some members of the St. Louis Metropolitan Police Department.
The organization also sent a letter to Missouri Attorney General Andrew Bailey and Senate President Pro Tem Andrew Bailey that says in part:
"The continual efforts to remove Circuit Attorney Gardner from office have consistently relied on conjecture and a manipulation of the facts. And it appears you both have been subjected to the proverbial catfish; being catfished is not a basis for the removal of our Circuit Attorney. We are opposed to the disenfranchisement of the voters of the City of St. Louis, more specifically the African American voters in support of the CAO's criminal justice reforms. For the record, we have a long, continuing and productive partnership with Circuit Attorney's Office that proceeds Kimberly Gardner's term in office. Thus, any inference of blind loyalty to Circuit Attorney Gardner would prove to be foolish and an insult with respect to our mission of seeking criminal justice reform and equity for the underserved."
Gardner is holding a press conference at 2:30 p.m.
Copyright 2023 KMOV. All rights reserved.