Missouri AG files motion to remove Gardner from office, Gardner defends her office's actions
Published: Feb. 23, 2023 at 12:44 PM CST
ST. LOUIS, Mo. (KMOV) - Missouri Attorney General Andrew Bailey has filed a motion to remove Kim Gardner from office.
The filing was made at just 12 p.m. Thursday.
Bailey gave Gardner a deadline of noon Thursday to resign or he would begin removal proceedings. The call comes after 17-year-old Janae Edmondson was critically injured in an accident near 11th and St. Charles Streets in downtown St. Louis Saturday; both her legs were amputated. The driver facing charges in the accident was out on bond from charges related to an armed robbery.
That suspect, Daniel Riley, was put on house arrest and given a GPS monitor. He violated the house arrest 51 times but a written motion was never filed to revoke his bond. At a press conference Thursday, Gardner claimed her office made oral arguments to the judge, Bryan L. Hettenbach, in an effort to put tighter restrictions on Riley.
Gardner argued her office requested three times that Riley's bond be revoked, the most recent one in January. The requests, she said, were either denied or ignored. She also said her office requested a hearing in January to discuss Riley's bond, but that the hearing never happened.
"My office cannot force a judge to revoke bond for a defendant," Gardner said during the press conference.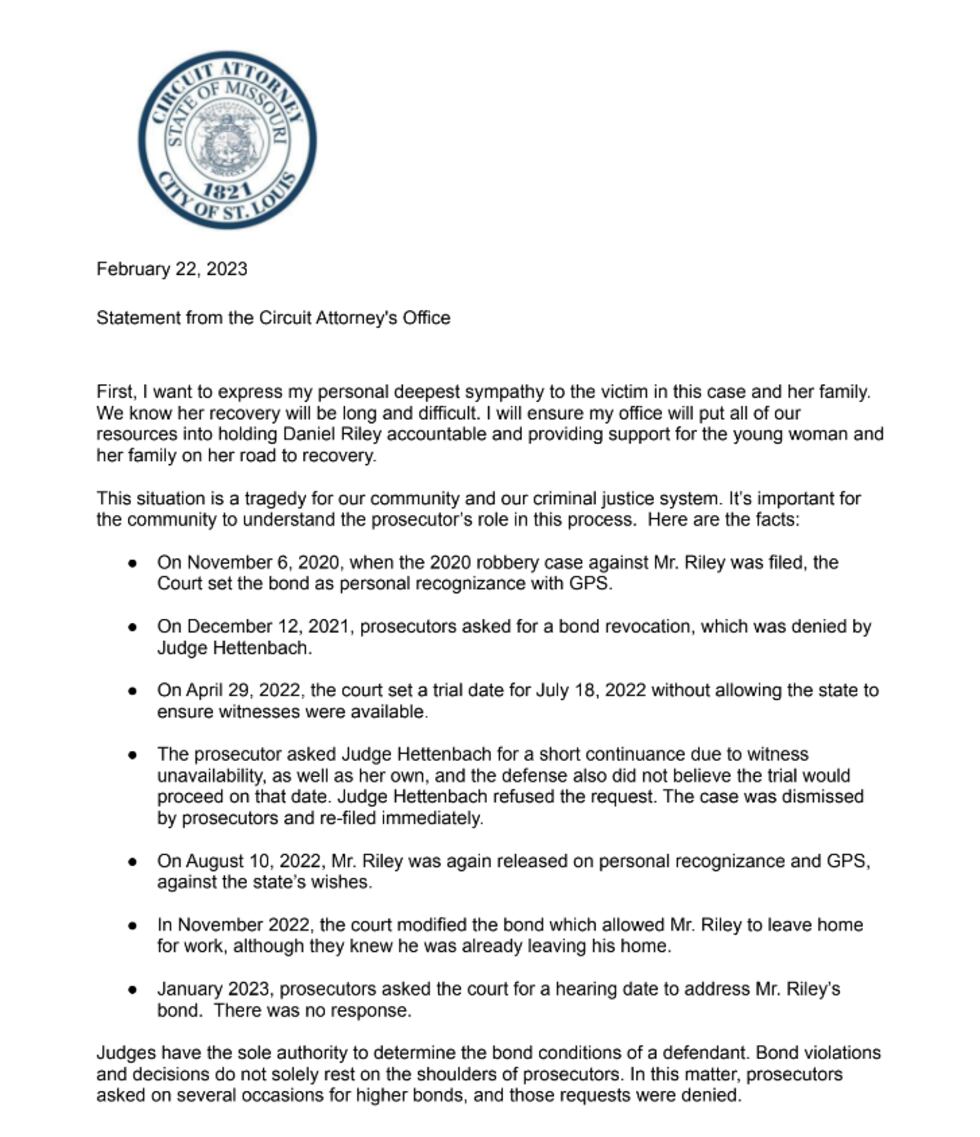 Gardner defended the assistant circuit attorney who was handling Riley's case.
Watch the full press conference below:
Copyright 2023 KMOV. All rights reserved.