Stutzle, Tkachuk power Senators to 7-2 win over Blues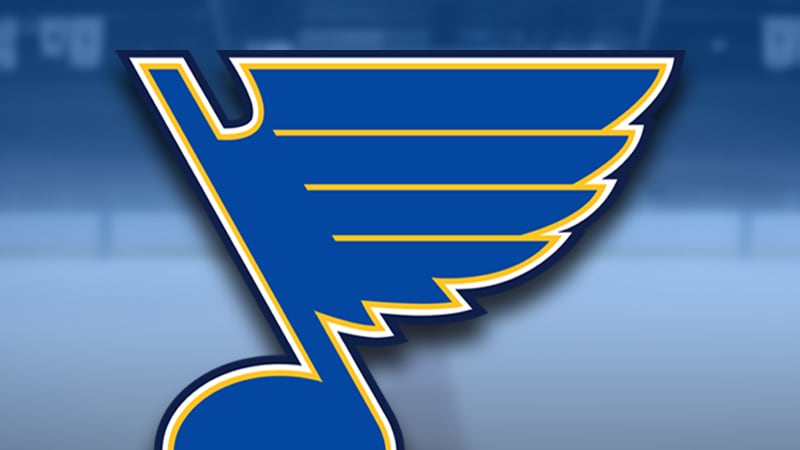 Published: Feb. 19, 2023 at 4:42 PM CST
OTTAWA, Ontario (AP) — Tim Stutzle and Brady Tkachuk had three-point games to lead the Ottawa Senators to a 7-2 win over the St. Louis Blues on Sunday.
Stutzle had two goals and an assist and extended his point streak to four games (four goals, six assists).
"I just try to play my game every night and get better every day at practice, too, and I think as a team we're playing way better than we did," Stutzle said. "We're holding on to pucks making plays and it's a lot of fun playing."
Stutzle's teammates are enjoying his development.
"You guys can see it, his confidence is very high right now," Thomas Chabot said. "He's such a talented player. Anytime he gets the puck something happens and I think we've all seen that since he's been here.
"Obviously, it's taken to another level, but I think he's going to keep that going."
Tkachuk extended his career-best point streak to seven games (5 goals, 6 assists) with a goal and two assists.
Shane Pinto, Alex DeBrincat, Drake Batherson and Ridley Greig also scored for Ottawa. Mads Sogaard made 30 saves.
The Senators were coming off a disappointing 4-3 overtime loss to Chicago on Friday. They also wanted to take advantage of the fact the Blues were coming off a 4-1 loss to the Avalanche on Saturday and traveled from Colorado, not to mention the trade of some key players in the past 48 hours.
"I think people on the outside made so much noise about losing to Chicago, but any team can beat any team, we're witness to that," Senators coach D. J. Smith said. "I think our guys knew we didn't play the right way, they turned the page, which is a good sign because if you win a game you're not going to be too high either and I think that's where the leadership has gotten a lot better."
Colton Parayko and Tyler Pitlick scored for the Blues. Thomas Greiss stopped 27 shots.
"They have to figure it out," Blues coach Craig Berube said. "You've got to get over what's going on. We have veterans in there that are good players and they've got to take control of the team and they've got to understand the situation we're in."
Stutzle scored his second goal of the game early in the second period, beating Greiss through the pads to make it 6-0.
The Blues spoiled Sogaard's shutout bid when Parayko got a shot off through traffic, and Pitlick scored his third of the season, tipping in Justin Faulk's shot from the blue line two minutes later.
Greig scored his first career NHL goal with just over one minute remaining in regulation, picking up a loose puck in front.
Leading 1-0 to start the second, the Senators scored four consecutive goals and raced out to a 5-0 lead.
DeBrincat scored a one-timer on the power play to make it 2-0. Stutzle had a great move to get Greiss moving for his 25th of the season and Tkachuk made it by 4-0 tipping a shot by Claude Giroux. Batherson got in on the action, beating Greiss.
Pinto opened the scoring late in the first period, taking a pass from Batherson and scoring a one-timer for his 14th of the season.
TRADE
The Senators acquired forward Julien Gauthier and a conditional seventh-round draft pick in 2023 from the New York Rangers in exchange for Tyler Motte. Should the Rangers advance past the first round of the playoffs, the pick will improve to the lower of the Rangers' or the Winnipeg Jets 2023 sixth-round selection.
NOTES: Ottawa recalled defenseman Dillon Heatherington from AHL Belleville. ... After missing Saturday's game against Colorado with an undisclosed injury Torey Krug was back in the lineup for the Blues.
UP NEXT
Senators: At the Boston Bruins on Monday.
Blues: At the Carolina Hurricanes on Tuesday.
Copyright 2023 KMOV. All rights reserved.