St. Louis CITY SC: What you need to know ahead of the 2023 season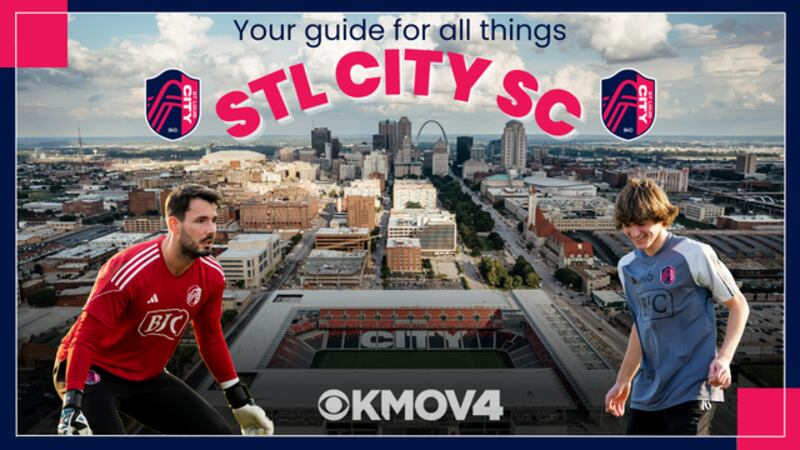 Published: Jan. 23, 2023 at 11:18 AM CST
|
Updated: Mar. 2, 2023 at 3:37 PM CST
ST. LOUIS, Mo. (KMOV) - St. Louis CITY SC is the newest expansion team to join the MLS. Here is a guide for what you need to know going into the 2023 inaugural season.
History of soccer in St. Louis
Of all places in the U.S., St. Louis is certainly no stranger to the beautiful game. The history of soccer in this city dates back to 1875 when the St. Louis Globe-Democrat first published a report of a soccer game. During the 146 years that followed, St. Louis teams won 91 national championships, produced 31 members of various national soccer halls of fame and developed 61 U.S. national team players, according to the MLS.
America's first soccer capital has continued to produce high-quality international players like 2014 World Cup participant Brad Davis and World Cup champions Lori Chalupny and Becky Sauerbrunn. In the most recent 2022 World Cup, Tim Ream and Josh Sargent represented St. Louis on the international stage.
Where can I get tickets to CITY SC matches? How's the parking?
St. Louis CITY SC will play roughly half of its matches each month at home. This is what you need to know to attend those matches and show support during this 2023 inaugural season:
Tickets: Tickets can be purchased online through the club's website using SeatGeek, as well as through the mobile app. Single match tickets will go on sale to the general public on Feb. 2 at 10 a.m.
Seating: There are several seating options inside CITYPARK. General Reserved Seating will be located in the Lower and Upper levels and includes an assigned seat for all home matches. Those of us who are looking to be more involved during games may want to consider finding a spot in the Supporter Sections. Supporter Sections will be located in the Lower level behind the North Goal, where fans will be standing and cheering throughout the match. These sections will be general admission and will not have assigned seats.
Premium Seating includes the VIP Pitch Club, Together Credit Union Club, ULTRA Club, VIP Pitch Boxes, West Theater Loge Boxes, and CITY View Terrace boxes. Suites will include VIP Pitch Suites and Executive Suites, providing an unparalleled match-day experience. Suite ticket holders will enjoy VIP parking, access to an exclusive entrance, and unrivaled sightlines. For more information on seating, click here or visit the club's website.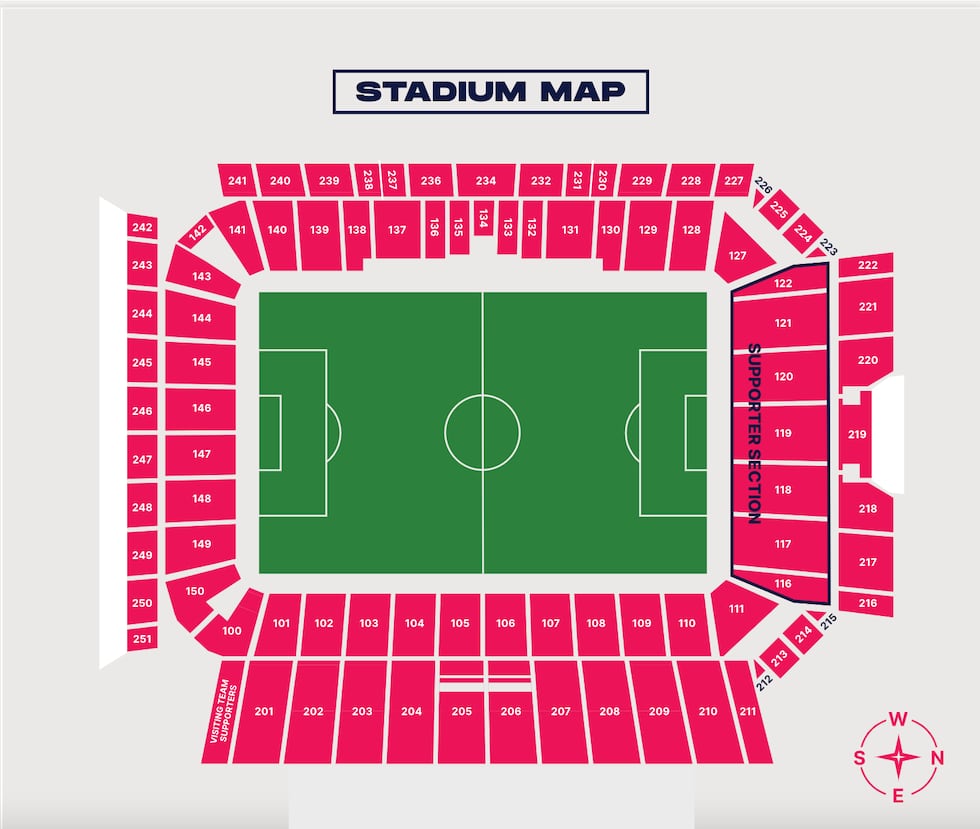 Parking: CITYPARK is located at 2100 Market Street. Here are some recommended options for parking on match days:
Union Station
409 South 15th Street
360 South 18th Street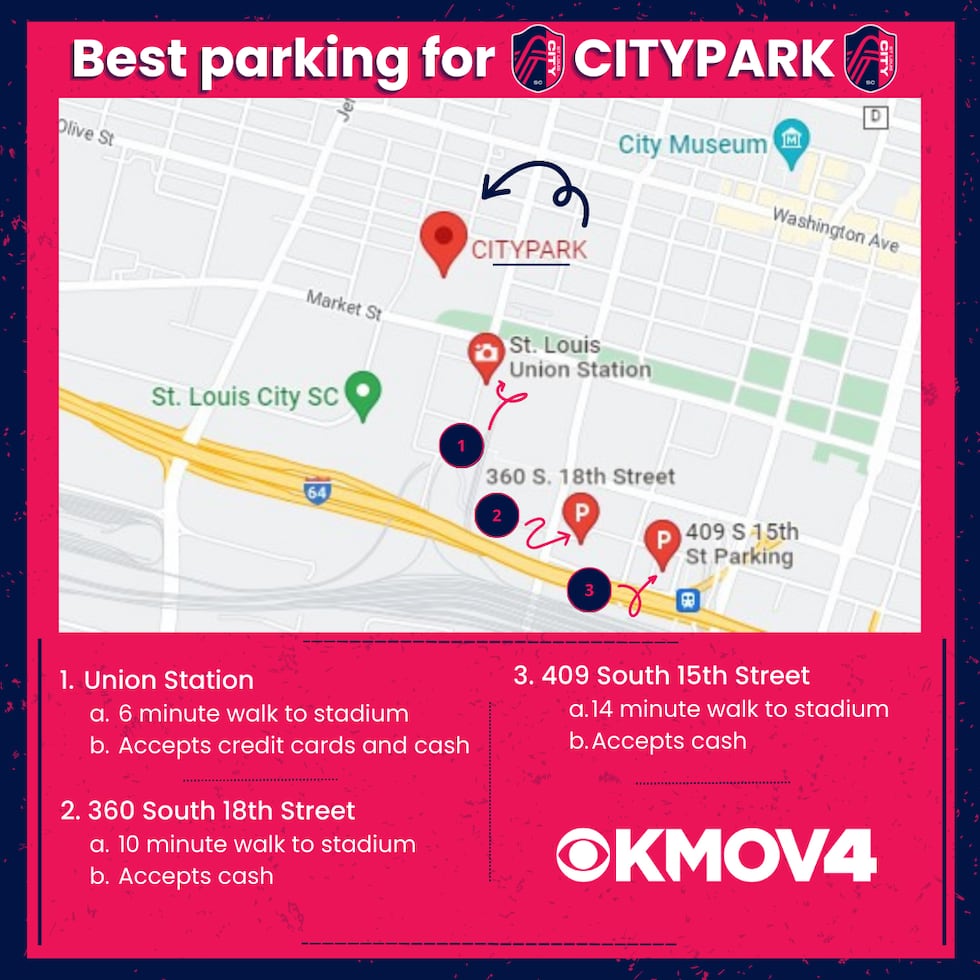 The ride-share drop-off location is on Locust Street between 20th and 21st Street.
What does CITY SC's schedule look like this season? Which matches are must-watch?
When it comes to inaugural seasons, it can be difficult to predict how they'll pan out for a club. St. Louis CITY SC will play its first-ever regular season match on the road against Austin FC on Saturday, Feb. 25 at 7:30 p.m. CITY SC will then face between three and five teams each month that follows, starting with their first home game against Charlotte FC on March 4. This game is also considered by the MLS as a match of the year. Both teams are new to the league as Charlotte is entering its second year, barely missing the Audi MLS Cup Playoffs during its 2022 inaugural season. This will be the only matchup between the two for the entire regular season.
The 2023 inaugural season will extend through October, with a match against Seattle Sounders FC on Saturday, Oct. 21 to wrap things up. Information on the schedule for this inaugural season can be found here. There will be approximately 17 home games from February to the end of October.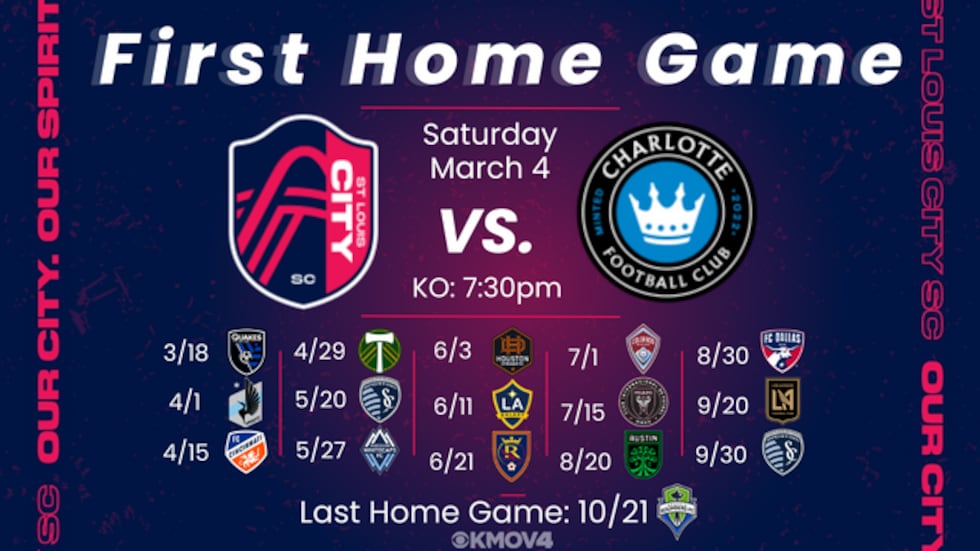 Every CITY SC match will be broadcast live on MLS Season Pass on Apple TV. Three of CITY SC's home matches will be featured on national television, beginning with an MLS Rivalry Week matchup against Sporting Kansas City on FS1 on Saturday, May 20. CITY SC will be on FS1 again when they face Austin FC on Sunday, August 20 and on FOX on Sunday, June 11 against LA Galaxy.
What food options will be available at CITYPARK?
From Puerto Rican and Senegalese to Filipino and Vietnamese, CITYPARK offers a variety of cuisine options that make up the St. Louis culinary community. CITYPARK's food and beverage offerings include 52 individual areas for fans to access items, the most in Major League Soccer. Fans can enjoy a food experience supported by local food partners and state-of-the-art "connected stadium" technology.
To learn more, visit the club's CITY Flavor program, which will include more than 25 local restaurants represented in the stadium and is designed to celebrate St. Louis' authentic tastes and original flavors. City SC has outlined the following initial STLMade food partners:
Steve's Hot Dogs: Steve's Hot Dogs started as a hot dog cart serving concertgoers in 2008 by founder and musician Steve Ewing. Today, it's a St. Louis institution - a community gathering space, music venue, restaurant, and bar in a legendary location in the South Grand neighborhood of St. Louis. Known for elevated comfort food and creative collaborations, Steve's Hot Dogs has been celebrated for both its menu and sense of community. Awarded Best Hot Dogs in St. Louis and Best Hot Dogs in Missouri, Steve's has been featured in People Magazine and on the Food Network. Steve's is also the home of the "official St. Louis-style Hot Dog," named by the St. Louis Board of Aldermen, which is the concept's signature hot dog on their menu. We sat down with Steve on our Meet St. Louis Podcast, listen here.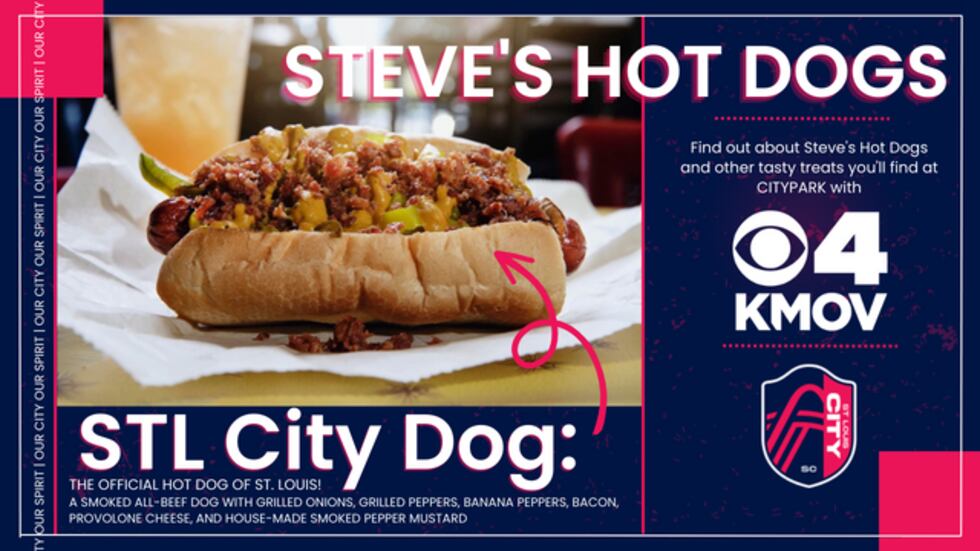 Balkan Treat Box: Balkan Treat Box is inspired by food from countries such as Croatia, Bosnia, Albania, Turkey and more. It was started as a food truck in 2017 by husband-and-wife team Loryn and Edo Nalic. Already an accomplished chef, Loryn learned to cook the foods of her husband's native Bosnia from his family and through her travels abroad. Balkan Treat Box opened its first restaurant in 2019 after receiving local and national praise for dishes such as the Döner, Cevapi and Pide. The restaurant was then recognized as one of Esquire's Best New Restaurants and one of the 50 nominees for bon appetit magazine's Best New Restaurants in America. Now, as a family-operated business alongside Edo's brother Emir Nalic, Balkan Treat Box continues to be a destination for Balkan-inspired food in St. Louis. We sat down with Balkan Treat Box on our Meet St. Louis Podcast, listen here.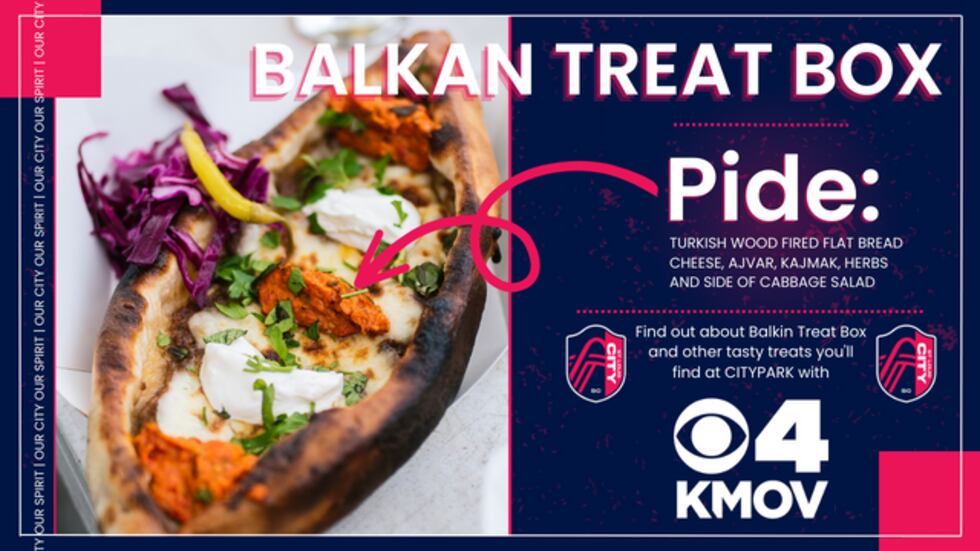 BEAST Craft BBQ Co.: BEAST Craft BBQ Co. is a premier St. Louis area smokehouse by David Sandusky, who has been featured multiple times on the Food Network. Redefining "St. Louis-Style," BEAST pays homage to our BBQ traditions while creatively modernizing those dishes. BEAST is nationally recognized as one of the top BBQ joints in America by Food & Wine, Thrillist, & Big7 Travel. We sat down with David on our Meet St. Louis Podcast, listen here.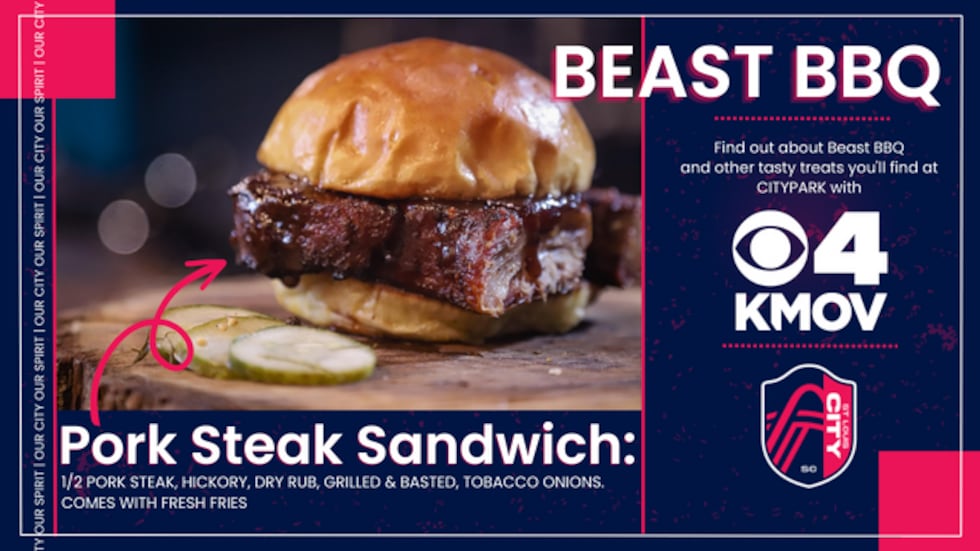 Niche Food Group: Niche Food Group is based in St. Louis and owned by executive chef Gerard Craft. As a Food & Wine Best New Chef, Food & Wine Innovator of the Year, 2015 James Beard Foundation Award-winning Best Chef: Midwest, and Inc. Magazine Star Entrepreneur, Chef Craft has been a pioneer for the Midwest dining scene. Niche Food Group now includes 8 restaurants in St. Louis and one in Nashville, Tennessee: French bistro fare at Brasserie by Niche, approachable Italian at Pastaria, laid back burgers and brats at brassWELL inside Rockwell Beer Co, Cinder House, a wood-fired, South American-inspired restaurant at the Four Seasons Hotel, Pastaria Deli & Wine, a deli, wine and retail shop next door to Pastaria, Kitchen Bar serving wine, beer and cocktails inside City Foundry STL Food Hall, Bowood by Niche, neighborhood brunch, lunch and dinner spot inside Bowood Farms Garden Center, and latest the concept, Fordo's Killer Pizza, a wood-fired pizza kitchen also located inside City Foundry. We sat down with Gerard on our Meet St. Louis Podcast, listen here.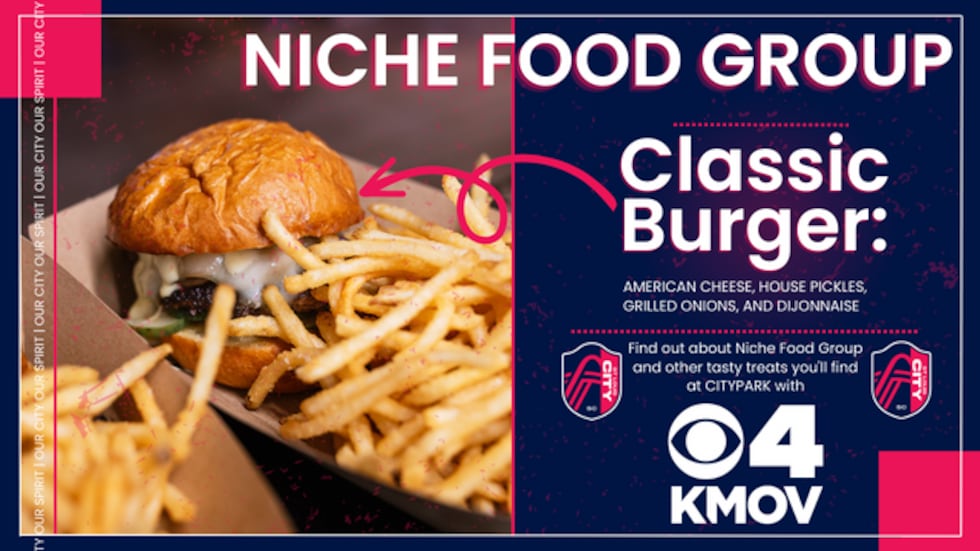 How can I get more involved with CITY SC?
If you consider yourself an "above average" fan or you simply want to find more ways to get involved with the club, here are some options for you:
MyCity+: St. Louis City SC fans can sign up for MyCity+, a subscription service that grants access to a full year of club benefits. This includes reserving a place in line for season tickets, as well as priority access to single match games and other events hosted by City SC. A year membership is $50.
Mobile app: The City SC mobile app can be downloaded on Google and Apple stores. Users will be provided with behind-the-scenes content, exclusive insider access, and customization options that will make the app tailored to you and your interests. After downloading, you will be prompted to create a profile and select what components of the club interest you most. Whether it be roster updates, match recaps, or foodies wanting to learn about the different eating options at CITYPARK. The app can also serve as a matchday guide that stores tickets, lineup information, in-game updates and more.
St. Louligans: Calling all super fans! The St. Louligans are a group of supporters for St. Louis City SC and St. Louis soccer in general. If you are a huge fan of the beautiful game and the culture that has manifested through St. Louis, consider joining the St. Louligans as they cheer on City SC throughout the season. The St. Louligans will host their first meeting at Schlafly on Feb. 11 at 2 p.m. The Louligan Annual General Meeting is where they discuss membership, pregame parties, road trips, tifo, merch and more.
Copyright 2023 KMOV. All rights reserved.