LEAVENWORTH, KS (KCTV) - A 30-year-old man faces a slew of charges including first-degree felony murder in the death of a 5-year-old Leavenworth girl.
Leavenworth County Attorney Todd Thompson has charged Marcus McGowan with aggravated child endangerment, two counts of aggravated assault on a law enforcement officer, fleeing and eluding and unlawful possession of a firearm by a convicted felon. The charges were filed Tuesday afternoon and Thompson announced them during a news conference Wednesday morning.
The Atchison man faced a judge for the first time Wednesday morning during a hearing in which the six charges were read to him. The judge set his bond at $1 million.
McGowan's next court appearance is set for 8:30 a.m. Aug. 8.
During the news conference, Thompson said Cadence Davis was killed while McGowan was committing multiple felonies. He repeatedly declined to say whether he would seek the death penalty against McGowan.
However, he said "at any moment that charges can be amended" as new evidence is uncovered in the course of the investigation.
But Thompson would have few options for seeking the death penalty under Kansas law. To seek the death penalty, Thompson would have to show that McGowan kidnapped Cadence with the intent to ransom her or molest her.
Authorities at 5 p.m. Monday arrested McGowan, who was in a Kansas City area hospital recovering from injuries sustained when he was involved in a shootout Friday night with police.
Cadence died Friday after McGowen allegedly abducted her from an Atchison home and became involved in a high-speed chase with authorities. McGowan allegedly turned his weapon on police after he crashed in a construction zone in Leavenworth and they fired multiple shots at him.
The Kansas Bureau of Investigation said gunfire from officers did not hit Cadence or the suspect's vehicle.
Cadence's mother, Christina Harris, said she and McGowan got into a fight on Friday.
Harris said he pulled a gun on her, so she had to run to a neighbor's house to call police. By the time she went back to the home, McGowan had taken her daughter.
McGowan was not the child's biological father, but he had an on-again off-again relationship with Harris and was like a father to Cadence, family members say.
While Harris said she expected McGowan to harm her, she said she never expected McGowan would harm her daughter because she said he loved Cadence so much.
Cadence will be buried on Friday.
To help with Cadence's funeral expenses, her family asked that donations be made via GoFundMe or in cash at High Noon Saloon & Brewery, 206 Choctaw St., in Leavenworth.
Click here to donate.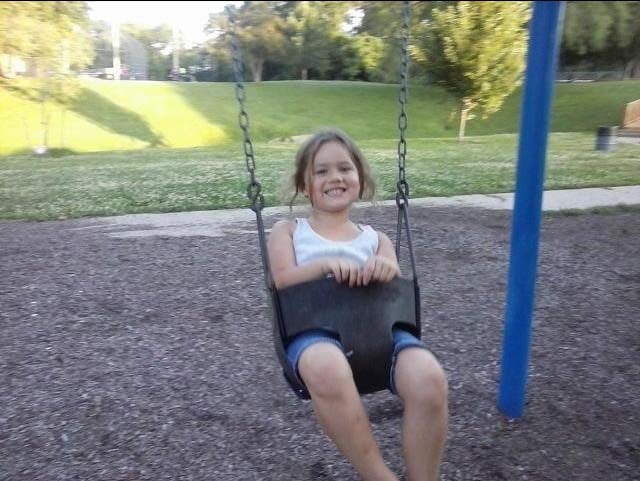 Copyright 2014 KCTV (Meredith Corp.) All rights reserved.
Print
Email
|